'MT USA', Ireland's first music video programme, began on RTÉ 2 on 19 February 1984.
Presenter Vincent Hanley and producer Conor McAnally had been inspired by MTV and the growing popularity of music videos to create a weekly programme of their own showcasing all the latest videos with links from Hanley in New York.
The opening of an edition of 'MT USA' broadcast on 9 November 1986. The presenter is Vincent Hanley.
'MT USA' was produced by Green Apple Productions. Bill Hughes became a producer on the programme in 1985. It ran for three seasons until 1987, when Vincent Hanley died.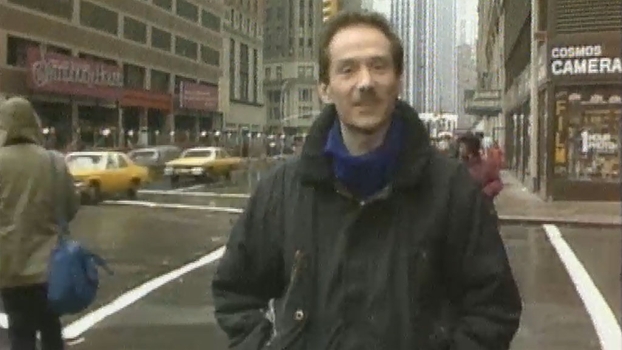 MT USA Vincent Hanley, 1986


RTÉ Guide 17 February 1984