Mike Murphy reflects on a long career broadcasting on television and radio.
In 2000 Mike Murphy announced his retirement from broadcasting. To celebrate his career as a broadcaster with RTÉ, on both television and radio, the Late Late Show produced a special show in tribute.
'The Live Mike', 'The Likes of Mike', 'Murphy's America/Australia', and 'Winning Streak' are just some of the shows he presented on television as well as being the presenter of the hugely successful 'Arts Show' on RTÉ Radio 1.
Presented by Pat Kenny, a host of friends, family and colleagues were there to celebrate a career in broadcasting. In this extract from the programme, Mike talks about his relationship with the late Dermot Morgan, and the antics they got up to.
This episode of The Late Late Show was broadcast on 19 May 2000.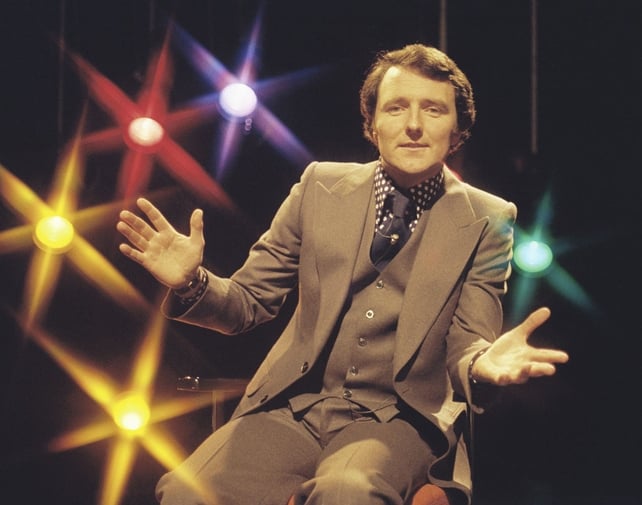 Mike Murphy presents 'The Likes of Mike' (1977)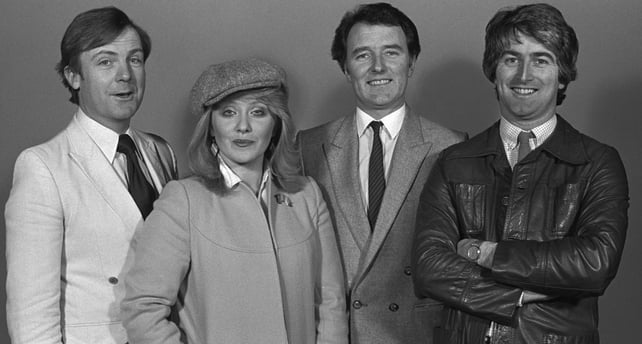 'The Live Mike' team - Fran Demspey, Twink, Mike Murphy, Dermot Morgan (1982)