Murphy's Micro Quiz-M has three families against one another in one of the first game shows to use a computer.
'Murphy's Micro Quiz-M' was first broadcast on 9 October 1983. This clip is taken from 1984 featuring the Campion, Gleeson and Murtagh families. Prizes on the night included a heater, a deep fat fryer, a cassette recorder, a food mixer, and a coffee table. The two final families take home a Sinclair home computer system and all contestants receive a classic black cross pen. One family could win the top prize of a Ford Sierra 1.6 GL.
'Murphy's Micro Quiz-M' broadcast 1 April 1984. The presenter is Mike Murphy.
Murphy's Micro Quiz-M ran from 1983 to 1987 and was presented by Mike Murphy.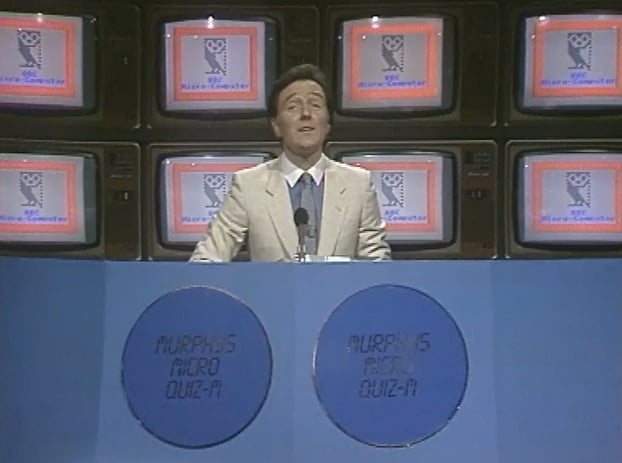 Mike Murphy