Mike Murphy tries his hand at hot rod racing and learns why it is a labour of love for some.
Mike Murphy travels to Ballinhassig, outside Cork city, to try his hand at the sport of hot rod racing, and meets the dedicated members of the local hot rod team.
They build their own cars at very little expense, from parts of crashed cars, second hand purchases, and general modifications.
For Mike to get a feel for the sport, he is driven around the circuit by experienced hot rod racer Finbarr O'Neill, before going for a test drive by himself. On the morning of the race, Mike arrives bright and early to go for one more drive around the track. It had been raining the night before, conditions were treacherous, and Mike's car broke down before the race even started.
I think I must be out of my mind.
Help was at hand, and Finbarr O'Neill volunteered to lend Mike his car, when he had finished racing for the day. The big moment came, and despite Mike causing a pile-up on the first lap, and having to rely solely on his handbrake after the second lap, he finishes the race in fifth place.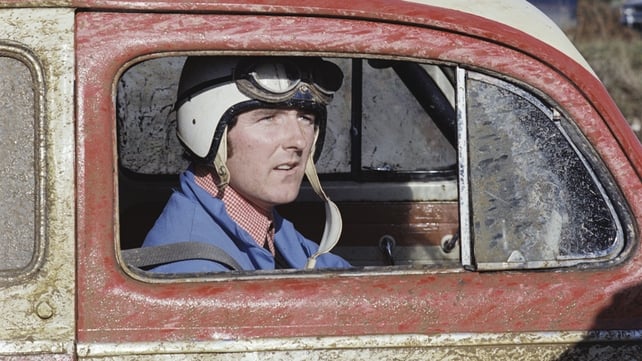 Mike Murphy. Photo by Ronan Lee.
'The Likes of Mike' ran on RTÉ Television between 1972 and 1977. The programme featured regular musical guests and comedy sketches.
This episode of The Likes Of Mike was broadcast on 22 February 1977.