A church versus state celebrity challenge motor race at the Phoenix Park Dublin is started by Charles Haughey.
The event coincided with Fianna Fáil leader Charles Haughey's 59th birthday, so a small celebration was held for him after he arrived in a vintage Rolls Royce.
Haughey was the race starter, which was won by TD Michael Keating, racing for the Stanhope Centre for alcoholism.
Former Formula One champion Jackie Stewart was on hand to lend advice. But while the clergymen believed God was on their side, Fr Michael Cleary was let down badly, finishing fourth.
An RTÉ News report broadcast on 16 September 1984. The reporter is Michael Ronayne.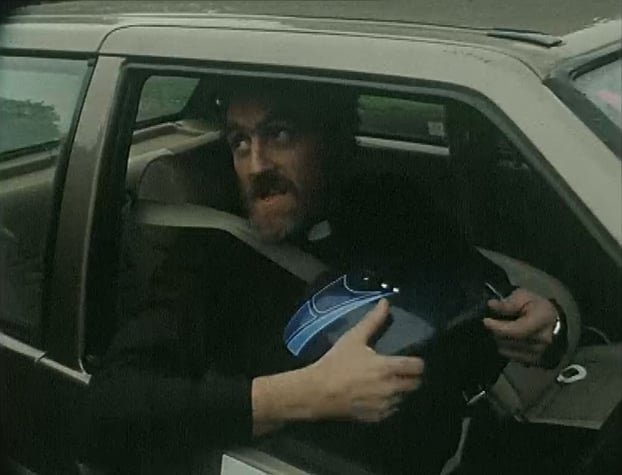 Fr Michael Cleary