A seasonal celebrity special of the quiz show 'Quicksilver' with well-known personalities from stage, radio and television taking part.
Bunny Carr puts the questions, Norman Metclaffe provides the musical clues and the winnings go to support The Year of The Disabled.
In this excerpt from the programme broadcaster Marian Finucane answers the questions. Bunny Carr introduces Marian as
One of the architects of the downfall of male superiority.
Marian answers questions on Abba, politics, the Magi, spices, and Simone de Beauvoir.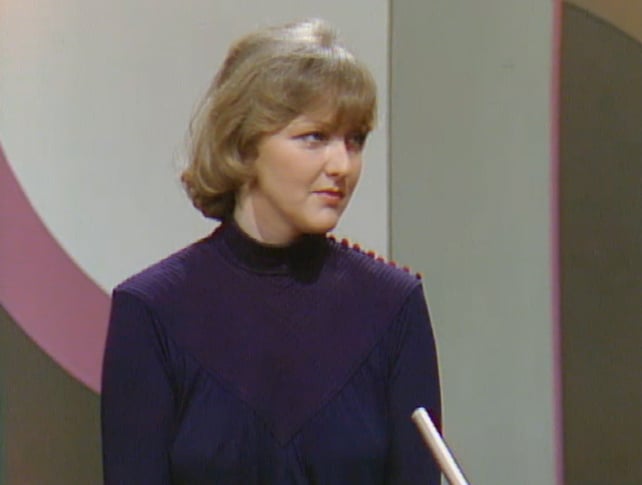 Marian Finucane on Quicksilver (1981)
Other contestants on the show included Michael Woods, PJ Moriarty, Mike Murphy, Lady Valerie Goulding, Brendan Balfe, Derek Davis, Liam Ó Murchú, Kay Condron and Des Keogh.
This special edition of Quicksilver was broadcast on 1 January 1981.
'Quicksilver' was hosted by Bunny Carr and ran from 1965 to 1981. The show's catchphrase was "Stop The Lights!"