Irish radio amateurs commemorate the first two-way Marconi radio transmission between the United States and Britain in 1903.
On 18 January 1903, Guglielmo Marconi transmitted a message from President Theodore Roosevelt to King Edward VII from his radio station in South Wellfleet, Massachusetts in the United States of America. The message was received at Marconi's station at Poldhu in Cornwall in England, and a return message was transmitted.
To mark this historic event, members of the Irish Radio Transmitters Society are operating a special amateur radio station from Clifden in County Galway over a two day period.
Clifden was considered an appropriate place to hold the celebration as it was the site for an early Marconi station, operational from 1907 to 1922. Marconi himself chose Clifden as the site for a radio station because, among other things, it gave the shortest wireless link with the Marconi station at Glace Bay on Cape Breton Island in Nova Scotia, Canada.
In 1919 John Alcock and Arthur Brown completed the first transatlantic flight and landed their Vickers-Vimy biplane behind the Marconi radio station at Clifden.
In 1919 the turf powered station at Clifden transmitted the news worldwide that the first aerial crossing of the Atlantic by Alcock and Brown.
Roy Cookman, grand nephew of Marconi is one of the radio amateurs on duty at the Clifden station and it will communicate with other stations throughout the world, including those at South Wellfleet and Poldhu.
An RTÉ News report broadcast on 22 January 1978. The reporter is Michael Walsh.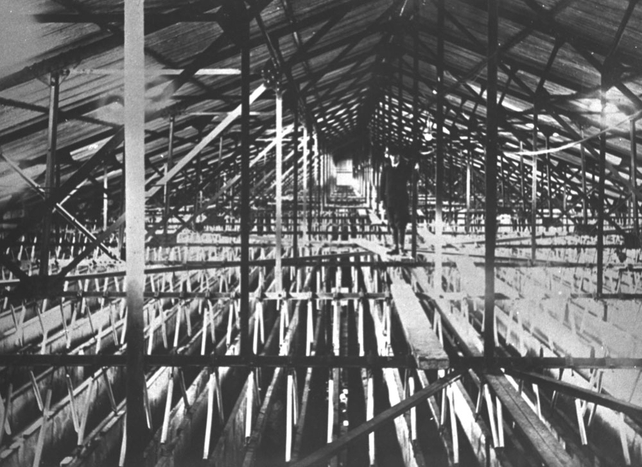 Transmitter house, Marconi station, Clifden, County Galway, circa 1907