Labhraíonn Padraig Ó Raghallaigh maidir le aidhmeanna atá ag an stáisiún nua.
Ceannaire Padraig Ó Raghallaigh talks about the first official Irish language radio station.
In March 1972 the reality of an Irish-language radio service was finally within striking distance. Engineers were working hard to ensure all the technical requirements were in place in advance of the first broadcast, planned for Easter Sunday, 2nd April 1972. Tháinig an stáisiún ar an aer den chéad uair ag 3 i.n., Domhnach Cásca, 2 Aibreán 1972.
It was a long time coming. A Gaeltacht radio service was first mentioned in 1926 by Minister for Posts and Telegraphs J.J. Walsh, when 2RN was being set up.
To provide a programme in keeping with the language of the people.
Taoiseach Éamon De Valera promoted the idea again in 1943. Over the next thirty years, thanks to the involvement by people such as the writer Mairtín Ó Cadhain, and the continued push by the Gaeltacht Civil Rights Movement in the 1970s, people living in the Gaeltacht were, at last, to have a radio station providing programming made in their locality. RTÉ was appointed by the government to oversee and carry out the project, with broadcaster Padraig Ó Raghallaigh as Ceannaire.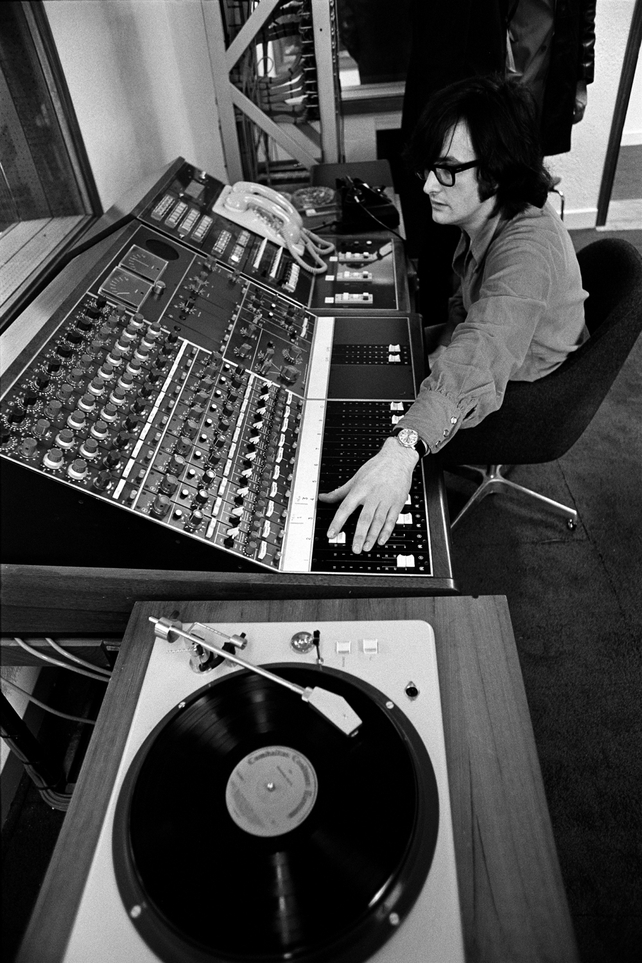 Mícheál Ó hEalaithe, RTÉ Raidió na Gaeltachta (1972)
Head of Raidió na Gaeltachta Padraig Ó Raghallaigh believed this service would be vitally important to Gaeltacht communities,
'Más fiú tada í an Ghaeltacht, más fiú tada í an teanga Ghaeilge, is leor sin mar údar í a bheith ann. Más cuid d'Éirinn í an Ghaeltacht, más cuid d'Éirinn an teanga Ghaeilge, is leor sin mar údar, dar liomsa'.
A full range of programming is planned, with a focus on local issues and local news, despite the fact that the station will initially only broadcast for a few hours every day. Padraig Ó Raghallaigh does not agree with those who think the Gaeltacht is a place where nothing happens,
Tá go leor ag tarlú sa nGaeltacht, nach dtuigeann daoine b'fhéidir, taobh amuigh den nGaeltacht.
Padraig Ó Raghallaigh is adamant that there will not be the same amount of commercials on Raidió na Gaeltachta as on RTÉ radio, as advertising brings its own problems. Instead, there will be community announcements. He acknowledges that they have encountered difficulties in the setting up of this new station, but these were bound to happen. Their European counterparts are far more proactive in establishing local radio stations, but this is the first time a project like this has been undertaken in Ireland or England, and he is at a loss to understand why this new service is not supported by everyone.
Is é m'aiféala mór go bhfuil daoine ag cur ina aghaidh. Mar is cur in aghaidh é seo, agus cur in aghaidh na Gaeltachta, agus cur in aghaidh muintir na Gaeltachta, agus cur in aghaidh na hÉireann.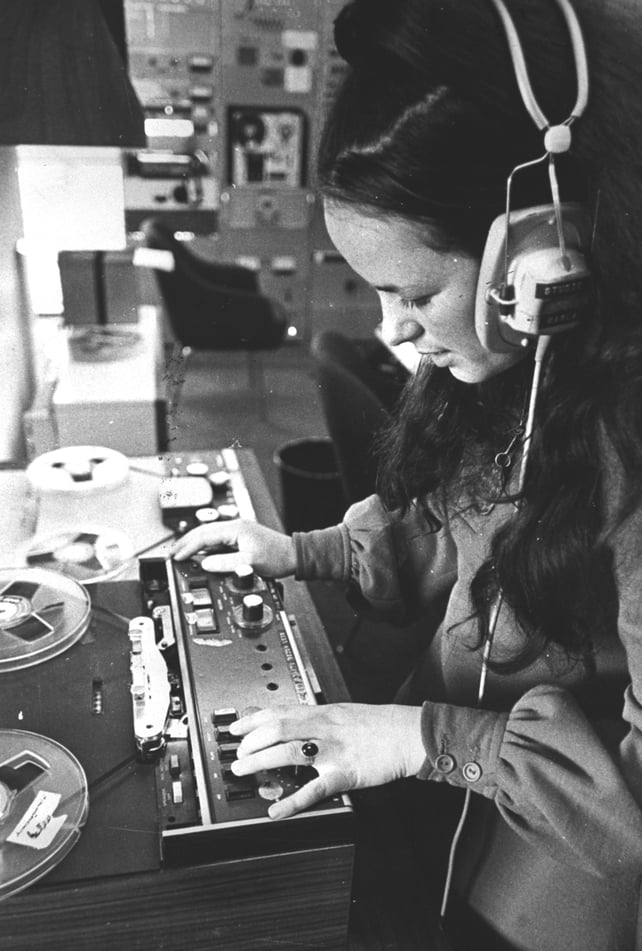 Aingeal Ní Chonchubhair, RTÉ Raidió na Gaeltachta
This episode of 'Féach' was broadcast on 6 March 1972. The reporter is Prionsias Mac Aonghusa.
'Féach' was an Irish language current affairs programme which went out on RTÉ Television from 1967 to 1985. Presenters and reporters were Breandán Ó hEithir, Prionsias Mac Aonghusa, Andy O'Mahony, Doireann Ní Bhriain, Eamonn Ó Muirí, Mícheál Ó hUanacháin and Poilín Ní Chiaráin.