On 8 November 1976 RTÉ Radio made its final broadcast from Henry Street in Dublin's city centre.
As RTÉ Radio makes the move to the new Donnybrook radio centre, Ray Lynott signs off for the last time from the Henry Street studio. Although the Donnybrook radio centre had opened in 1971, continuity and presentation personnel remained on at the Henry Street premises. All announcers gathered in the Henry Street building for the final farewell with the last message being read by Ray Lynott whose name was drawn from a hat for the privileged task.
We say goodbye to you from our Henry Street studios. I think of many people who sat in this chair before me and I would like to say on behalf of all the present announcers and of myself a very good night to you.
In 1976 RTÉ Radio was in its 50th year having begun broadcasting as 2RN on 1 January 1926. The station first began broadcasting from a small studio on Little Denmark Street before moving to the Henry Street and the GPO studio in 1928. RTÉ Radio now joins RTÉ Television on the Montrose campus. Much of the new radio centre is underground.
An RTÉ News report broadcast on 9 November 1976.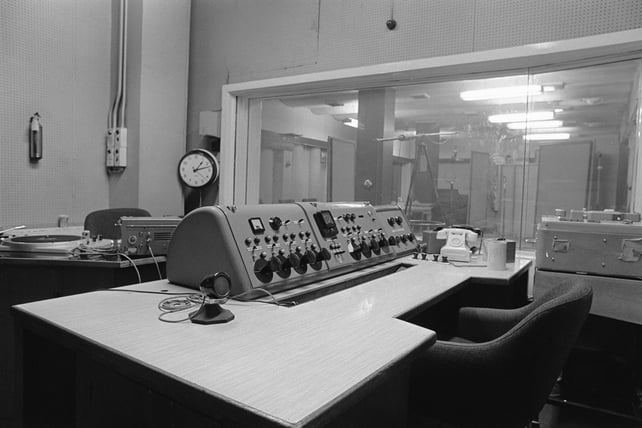 RTÉ Radio Studio at Henry Street (1973)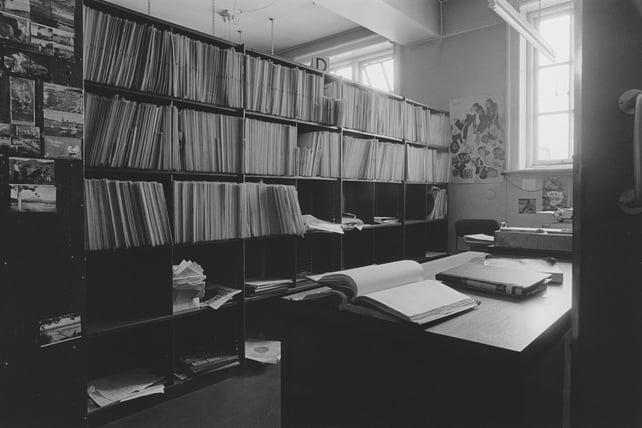 RTÉ Sound Library at Henry Street (1973)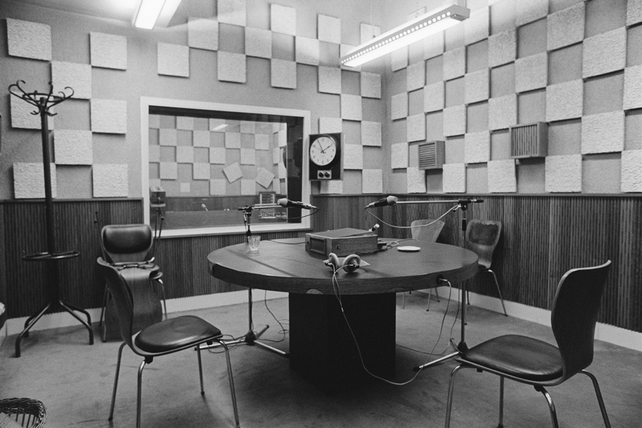 RTÉ radio studio at Henry Street (1973)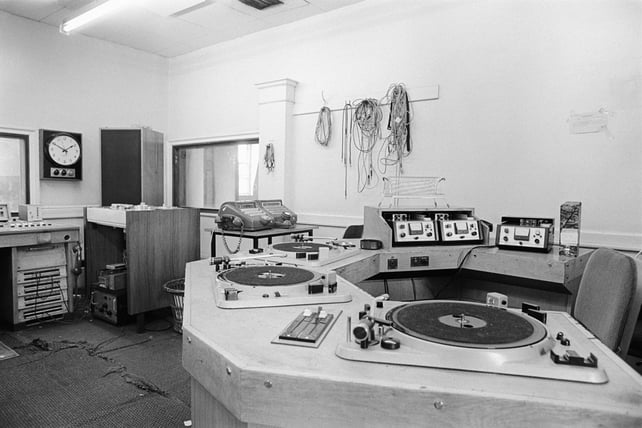 Audio equipment at Henry Street (1973)
Black and white photos by Mary Lee.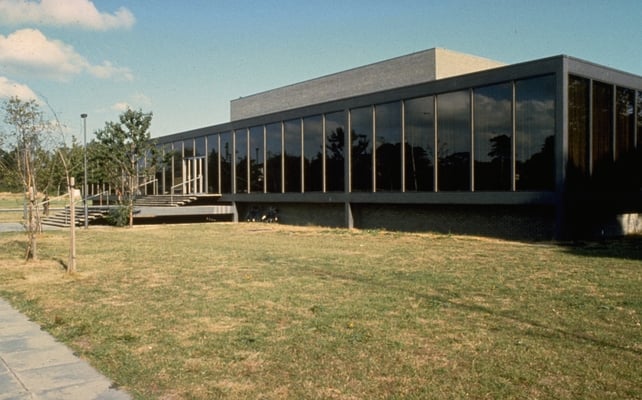 RTÉ Radio Centre (1974)