New station will benefit Irish speakers as well as the television industry.
It was announced on 22 August 1994 that Teilifís na Gaeilge would go on air in 1996 with Cathal Goan as its chief executive. It would cost £18 million to get the television station up and running and an estimated £20 million a year to keep it on the air, starting with three hours of quality programming a night.

Jim Fahy talks to the newly-appointed Goan in this RTÉ News report. Goan says the Irish-language station will offer the full range of programming, catering for children, drama, sport and current affairs. Most of this will come from the independent sector,
There's a great challenge for everybody involved, in the Gaeltacht and outside the Gaeltacht, in trying to make programmes which will be of a very high quality and try and attract a good audience from the start.
Pól Ó Cuimín of Telegael defends the station from its critics. The benefits are not just cultural and linguistic, Teilifís na Gaeilge is going to create a whole new industry.
An RTÉ News report broadcast on 22 August 1994. The reporter is Jim Fahy.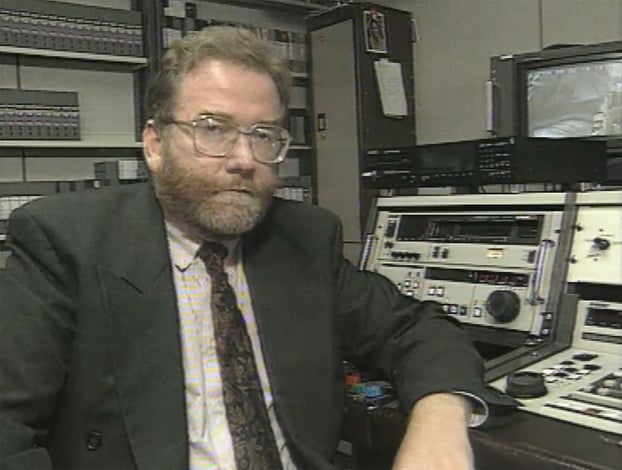 Cathal Goan