A Wexford man believes he has been given a gift from God to cure disease with the touch of his hands.
Matt Wall from Longraigue, Foulksmills in County Wexford first discovered his faith healing powers when he was about six years old. People started to visit him to with pain and he would lay his hands on them and the next day they would be better. The news of this healing power spread gradually through word of mouth.
I kept it as quiet as ever I could, for as long as I could.
Matt Wall believes his power to heal is a gift from God. He is wary of exploiting this gift in case he loses it.
I wouldn't like to make thousands out if it, if I wanted to make thousands, I'd have made thousands years ago.
In some instances, just the touch of his hand can cure a problem, but an illness like arthritis is not so simple, and Matt Wall must lay hands on the whole body and go over all of the afflicted areas.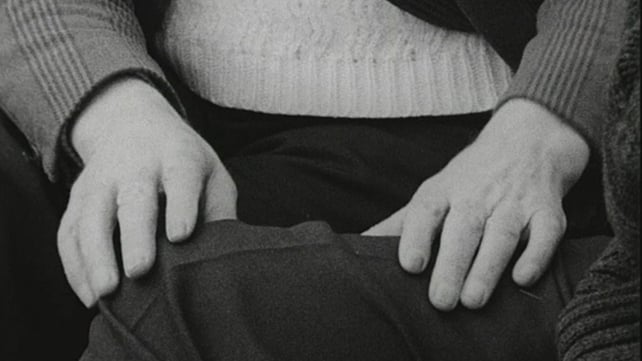 The power to heal comes with a great responsibility. Matt Wall says he would not be sorry if he lost the powers as God gave them to him and could just as easily take them away.
While he is able to relieve other people's pains and afflictions, he resorts to the doctor to cure his own ills.
This episode of 'Hall's Pictorial Weekly' was broadcast on 2 May 1974. The reporter is Frank Hall.
Frank Hall's amusing and satirical series began on 29 September 1971 with the full title 'Hall's Pictorial Weekly Incorporating the Provincial Vindicator' which became known as 'Hall's Pictorial Weekly'.
The series allowed Frank Hall to follow his own interest in the lives of viewers throughout the country. Regarded as RTÉ's flagship comedy show, it featured satirical sketches on current news stories and popular culture, as well as parody songs, comedy sketches, re-edited videos, cartoons and spoof television formats.
The programme ran for 9 series until 1980. In the RTÉ Guide on the week of it's first transmission, Frank Hall wrote
"the form and content of Hall's Pictorial Weekly should be impossible to forecast until the last moment. It should be as varied and absorbing as life itself...I have an inexhaustible interest in the lives and times of the people who live in our country towns and villages; no event is too small to capture my attention, no community too out of the way... This programme is intended to be about you, your town, your friends, your local interests."
(RTÉ Guide, September 24, 1971, Vol 8, No 9, p 2).