The celebrations to greet the Irish Olympic team and the gold and silver medalists began at Dublin Airport.
The Irish Olympic team arrived back on Irish soil from Barcelona to joyous scenes and a warm welcome in Dublin.
The gold and silver medal winners were treated like heroes.
The two medal winners boxers Michael Carruth and Wayne McCullough posed together for photographers for the media in the terminal building. Family, friends, and fans were there in their thousands to meet the winners, including Michael Carruth's two-week old nephew.
There was a party atmosphere in the airport terminal as fans waited to catch a glimpse of the medal winners. Liam Nolan interviewed Wayne McCullough and Michael Carruth who both expressed their thanks to the crowd for their support. However, the reception was not so warm for Minister for Finance Bertie Ahern, as he was booed throughout his short speech.
An RTÉ News report broadcast on 11 August 1992. The reporter is Walt Kilroy.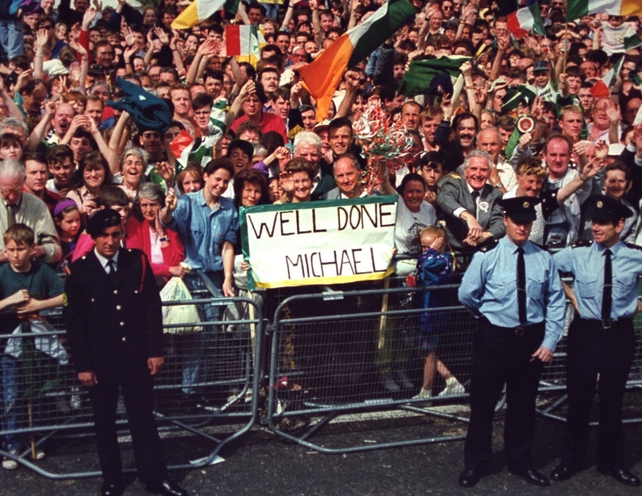 Michael Carruth Homecoming (1992)