Muhammad Ali prepares for next week's fight against Al 'Blue' Lewis in Croke Park Dublin.
Ahead of the fight on 19 July, Muhammad Ali held a training session open to the public was in the handball court at Croke Park. As well as demonstrating his pugilist skills the world's most famous fighter showed his gift for the gab.
It's just hard to be humble when you're as good as I am.
Bookmaker Terry Rogers speaks of his admiration for boxing promoter Butty Sugrue for bringing the Ali fight to Ireland. Butty Sugrue described Ali's opponent Blue Lewis, as a powerful man and a great fighter. American promoter Harold Conrad also builds up Al 'Blue' Lewis as a formidable opponent for Ali.
Ali was in fighting form both physically and verbally as he puts down his opponent Al 'Blue' Lewis.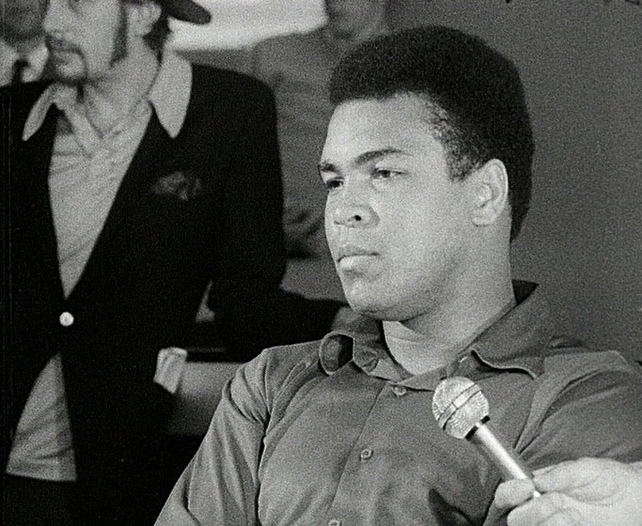 Muhammad Ali (1972)
Addressing his fans gathered in the handball alley, Ali said,
I'm the real champion of the world. Most fighters are too ugly to hold my title.
Never to shy to self self-promote, Ali tells the camera,
Everybody knows I'm beautiful... Look at me. Look at my nose, my eyes... I don't have a scratch. Look how many girls come to watch me train. They know I'm the world's prettiest fighter.
This episode of 'Sport in Action' was broadcast on 13 July 1972.