In advance of his fight with Al 'Blue' Lewis at Croke Park in Dublin, Cathal O'Shannon interviews Muhammad Ali about boxing, and his life outside the ring.
When a fight is coming up Muhammad Ali (formally Cassius Marcellus Clay, junior) admits he deliberately intimidates his opponent. He does this because historically in America black people have always been taught to be subservient.
Never has a slave got up and said I am the greatest, I am beautiful, I'm pretty, I cannot lose.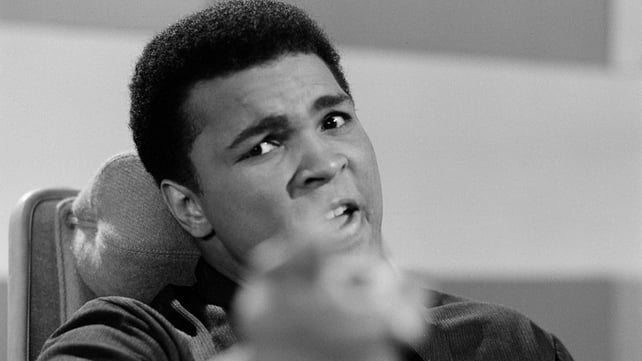 Ali frequently talks to his opponent in the ring to confuse them. For example, he might say to a white fighter,
The Black Panthers are outside, you don't stand a damn chance tonight boy, I'm gonna burn your house down.
That said, he never gets into the ring hating his opponent. He is nervous before a fight because he knows he must back up all the boasting he has done in the lead-up period.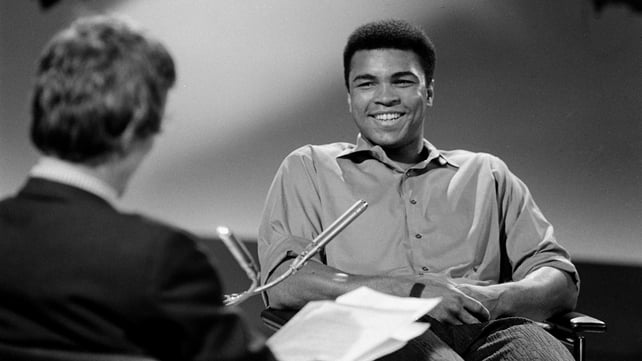 In spite of all his fame, Ali manages to have a private life, joking that everyone at home in America is fed up with him. When asked if a man ever tries to fight him he replies,
If he dreamed it, he'd better wake up and apologise.
Ali is a millionaire, and after a period of careless spending, he now saves 75% of his earnings for his children's future. He is aware boxers often end up broke, so he has learned from their mistakes. He takes sound advice and has invested well. Ali is adamant his son gets the best education possible so that he does not follow in his father's boxing footsteps.
It is rough, it's dangerous, it's impossible for him to be as good as I am.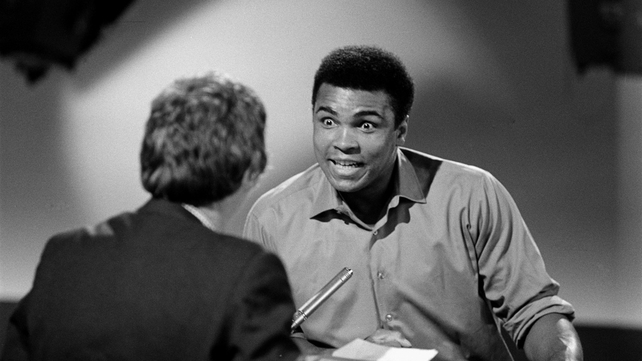 Boxing promoter Harold Conrad referred to Ali as a wizard who can hex people. To prove his magical prowess, Ali takes some silver paper from a cigarette box, wets and folds it, and makes the item hot.
'Muhammad Ali V Cathal O'Shannon' was filmed in RTÉ Television's Studio 1 on 17 July 1972. It was first broadcast on 18 July 1972, the night before the fight with Al 'Blue' Lewis at Croke Park. The programme was re-mastered in 2008. This was re-edited and re-transmitted as 'When Ali Met Cathal' on 5 January 2009.