While Muhammad Ali trains in Croke Park on the eve of his fight with Al 'Blue' Lewis, former boxing champion Billy Conn predicts which boxer will be the victor.
Heavyweight Muhammad Ali works out in the Croke Park handball alley on the eve of his fight between Detroit heavyweight Al 'Blue' Lewis. Among those attending the training session, is film director John Huston.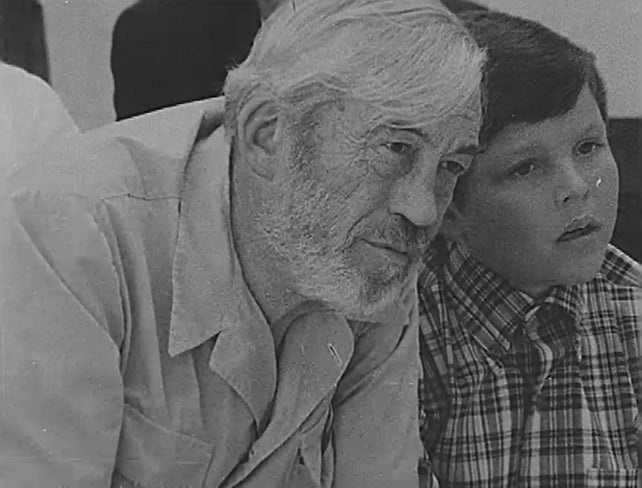 Former light heavyweight champion Billy Conn from Pittsburgh, a special guest of fight-promoters Butty Sugrue and Harold Conrad, gives his opinion on how he thinks the fight might play-out, although,
It's hard to say between heavyweights.
Conn thinks Ali is the superior fighter but admits he does not know much about Lewis, apart from the fact he is a good puncher.
In the lead up to the fight, there was a lot of controversy over size of the boxing ring, as the one being used is four foot smaller than a regular ring. Billy Conn believes the smaller ring will be to the advantage of Lewis.
The fast guy like Clay would be at the disadvantaged and I think the other guy has the best of it .
Nevertheless, Conn thinks Ali will figure out what to do and keep a left jab on Lewis. This means Lewis will have try and get a shot at Ali. But ultimately,
I think that Clay will win the fight, I've been wrong a lot of times, you can't go by me.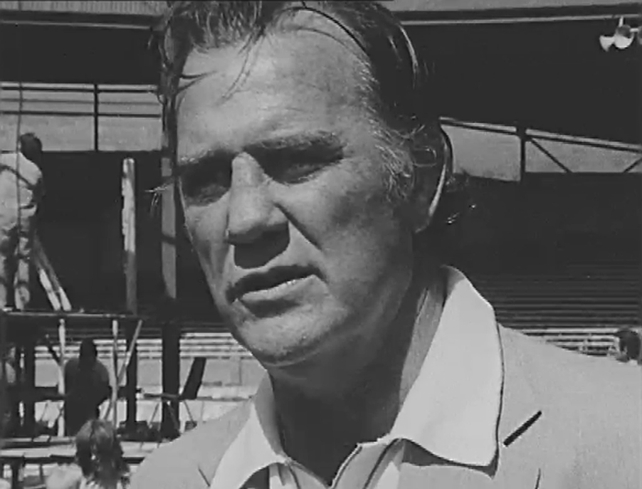 Boxing has changed since Conn was in the ring. He debuted as a professional boxer in 1934 and at one stage fought every 10 days or every three weeks. In 1941, Conn gave up his World Light Heavyweight title to challenge World Heavyweight Champion Joe Louis. The fight went 13 rounds before 'The Brown Bomber' managed to successfully defend his title. Conn's nickname, throughout most of his career, was 'The Pittsburgh Kid'.
This episode of 'Sports Final' was broadcast on 18 July 1972. The reporter is Noel Andrews.