Kilgarvan County Kerry is the location for a family run motor museum where rusty old cars come to be restored.
It looks like a dump site for old car wrecks.
Far from being a dumping ground for rusting and rotting cars, the Kilgarvan Motor Museum is a place of rescue for these old vehicles. Owner John Mitchell picks up these wrecks from farmyards, old sheds and dumps throughout the country and turns them into top class refurbished cars. The cars are then put on display in a private museum that is open to tourists free-of-charge.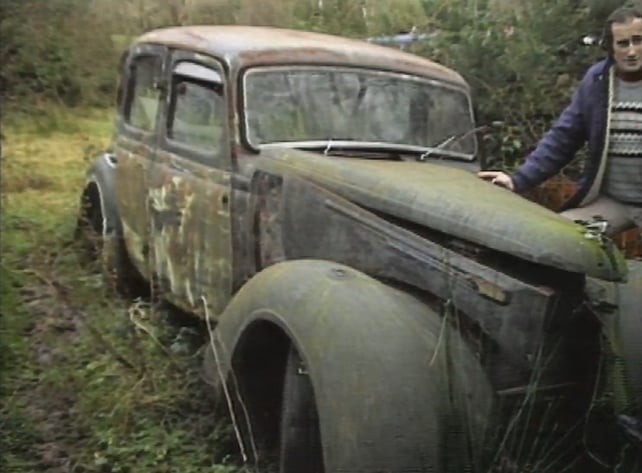 1947 Austin 16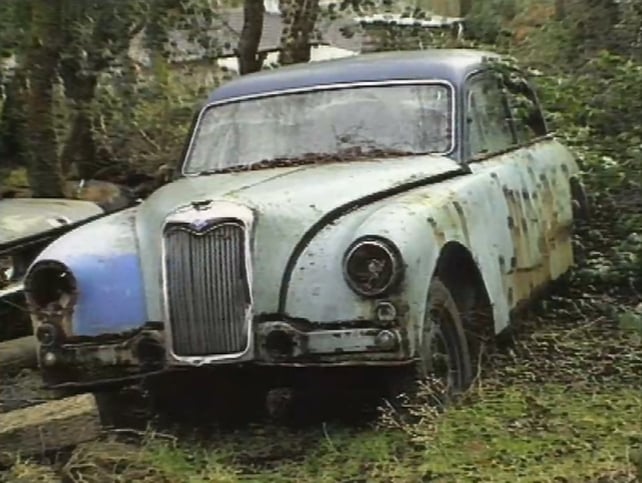 Riley Pathfinder
Restoring and repairing these cars is a family affair for the Mitchells with John's two sons and his wife Joan all getting their hands dirty. While the restoration requires hard work, he does not make any money from it and it is strictly a hobby. The restored cars on display in the museum include a DKW, a Morris Oxford, an Austin 10, a few MGs and a Rolls Royce.
Speaking of new cars he says
Modern cars aren't really made to last, not like the old ones were.
John takes reporter Tom McSweeney for a spin in his Rolls Royce.
An RTÉ News report broadcast on 21 January 1986.
For more information visit The Kilgarvan Motor Museum website at www.kilgarvanmotormuseum.com