A look back to 1994 with a news report celebrating 35 years of the mini.
The first plans for the mini car were drawn up on a restaurant tablecloth and the legend of the mini was born in 1959.
On the 35th anniversary of the now legendary car, 100,000 people and 30,000 of their cars turned up at Silverstone race track in England for the celebrations.
Reporter Donal Byrne speaks to Paul Coughlan, Chairman of the Irish Mini Owners Club and Paddy Hopkirk, 1964 Monte Carlo Rally Winner.
An RTÉ News report broadcast on 29 August 1994.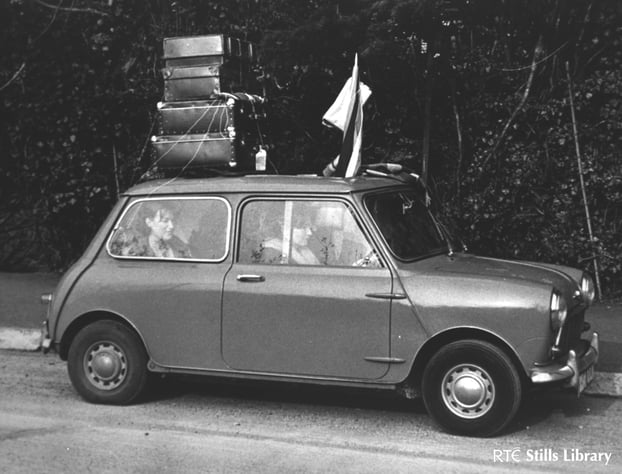 Mini Car