A road near Ben Bulben in Ballintrillick, County Sligo contains a built in optical illusion commonly called magic road phenomenon.
If a motorist stops to admire Ben Bulben, part of the Dartry Mountains, and forgets to put on the car's handbrake, bizarrely the vehicle will roll uphill.
The explanation for this phenomenon can be found in the layout of the landscape which makes it look like the slope is going one way, when in fact it is going the other.
What seems to be up is in fact down and what's down in fact is up.
Magic roads, also referred to as gravity hills or magnetic hills, are not just confined to Sligo but can be found elsewhere in Ireland and around the globe.
An RTÉ News broadcast on 16 December 1976. The reporter is Dermot Mullane.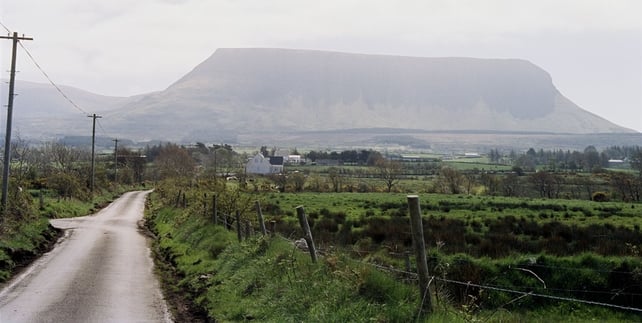 Ben Bulben in County Sligo