Energex '80, organised by Galway Chamber of Commerce and Industry was an attempt to make people in the West of Ireland more conscious of the need to conserve energy in the home, in the factory and especially on the road.
In light of rocketing petrol prices, one of the exhibits attracting a lot of interest is an all-electric car which was put together in the basement of a house in the village of Moycullen.
One of the exhibits which has been attracting greatest interest is this all electric car.
The car runs on a series of twelve-volt batteries, has a range of approximately fifty miles, and according to the designers, Seán MacFhlanncha (Clancy) and Seán Walsh is the first of its kind in the country. The designers maintain that their invention makes the ideal energy-saving second car and is focused primarily at female drivers.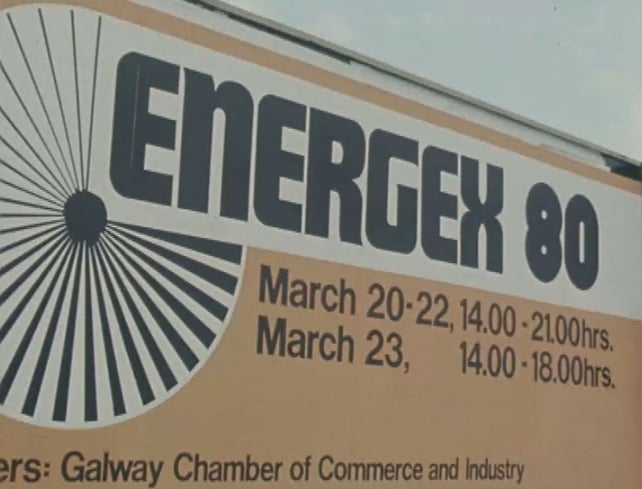 Speaking to RTÉ News Sean Walsh describes it as the car of the future which is designed for the woman of the house as a runabout. While the car might be a bit more expensive to manufacture than a conventional car, Mr Walsh claims the running costs are about half that of a petrol or diesel car. Cutting costs even further, the designers claim that the batteries can be recharged from wind generators.
The report also includes an interview with Seán MacFhlanncha in Irish.
An RTÉ News report broadcast on 20 March 1980.