Limerick pub owner Joe Garry has an unusual interest. He collects car number plates.
Joe Garry tells 'Newsbeat' that he has been collecting registration plates for four years. It began when a friend from the US gave him a number plate and he hung it on the wall in his pub. Since then many people visiting the pub have donated plates for his collection.
Joe Garry says that he now has about 120 number plates from places as far afield as the US, Germany, and Bahrain. Garry says one of the most unusual was given to him by a certain Frank Hall from Newry and reads "FU 2".
A Newsbeat report broadcast on 13 November 1970. The reporter is Cathal O'Shannon.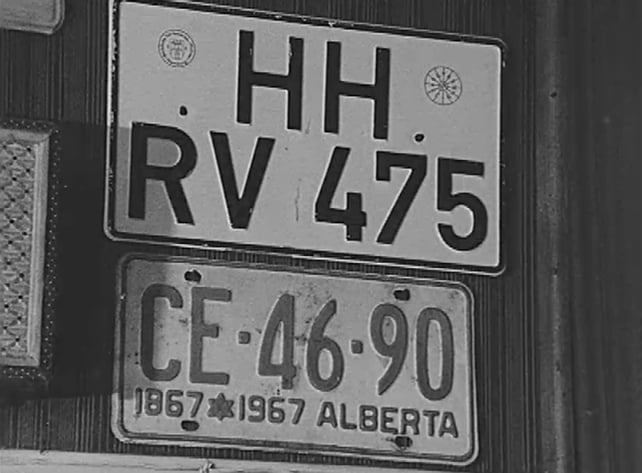 Number Plates (1970)