Peter Pearson is an artist, collector and historian who laments the dehumanisation and destruction of Dublin.
Peter Pearson has an affection for ports and specifically Dublin Port, with the Poolbeg chimneys, a symbol of Dublin. This affinity is reflected in many of his paintings.
Every time you look across the bay at the chimneys, it's a different mood and that light seems to reflect the mood of the city.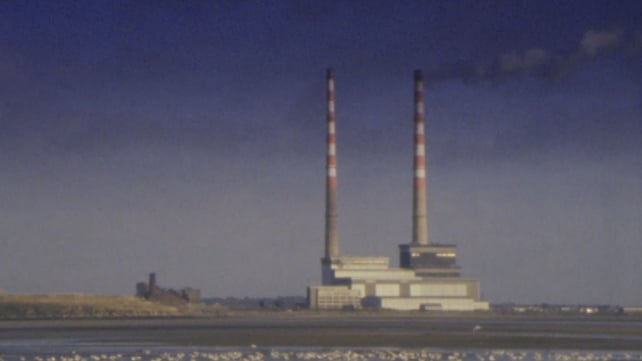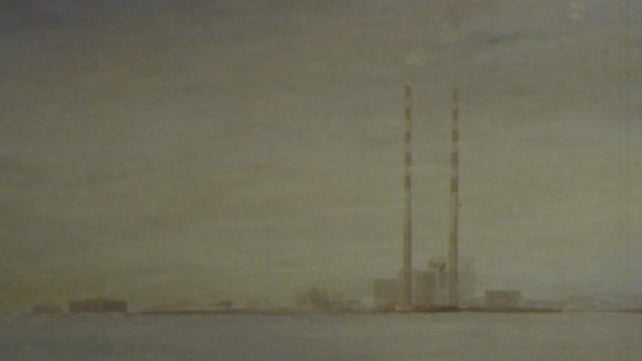 Poolbeg Chimneys, Dublin
Peter Pearson is not only a painter but also a collector of old things and a local historian.
He's an ordinary man driven by an extraordinary obsession to record the day to life of old Dublin.
He preserves these memories of the past in the house he shares with his brother Charles, a dark house that throws a lot of light on old Dublin. Their collection includes old fireplaces, fragments of decorative plasterwork, ornaments and trinkets salvaged from skips and dilapidated buildings.
Much of what interests Peter is ignored by academic preservation and he believes that it is the responsibility of ordinary people to make sure these things are not forgotten.
Preservation isn't just a Dublin, middle class, Georgian concern.
The house is more than a home, with a studio and an exhibition space for his collection of objects.
Peter Pearson believes the people who have done the most damage to the city are the architects, the planners, officials in Dublin Corporation and the politicians.
It is these professional people who are I think most to blame for the destruction.
Peter believes everything to do with people is being eroded from the city to be replaced by enormous office blocks.
This episode of 'Youngline' was broadcast on 27 February 1984. The reporter is Teresa Mannion.