A Dublin man is travelling Ireland collecting songs with the aim of having them passed on to future generations.
Tommy Munnelly has always had a strong interest in traditional music. Employed by the Department of Education his job involves finding the songs which haven't been written down and documenting them for posterity.
For ten years now he's been travelling to Fleadh's around the country listening to music and learning and collecting songs.
Tommy Munnelly visits Boyle in County Roscommon to discover more about the town's musical tradition.
It's best known for its flute players but singers and fiddlers abound as well.
Tommy describes how he goes about collecting these songs and says local pubs are a great place to meet singers.
In Boyle, Tommy meets Traveller Michael Reilly who has a wealth of previously undocumented traditional folk songs to pass on. Most of the songs Michael knows, he hears his parents sing and they have been passed on by word of mouth from generation to generation. Tommy is less concerned about the quality of the rendition of the song and more interested in the stories they tell.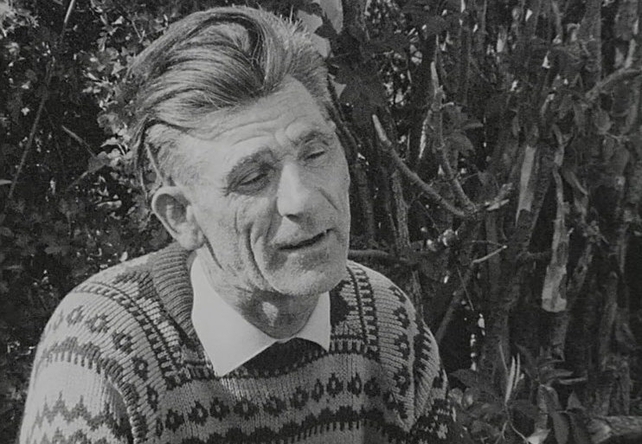 Michael Reilly
Tommy has a way with the singers he talks to. He knows the people of an area and their way of life just as well as he knows their music and their songs.
Tommy Munnelly has been collecting songs out of personal interest for around ten years. Since joining the Department of Education two years ago, he has collected over two thousand songs.
The oral tradition is drying up with the advent of radio and television.
This episode of 'Tangents' was broadcast on 25 May 1973. The reporter is Doireann Ní Bhriain.