In Ahascragh National School in County Galway pupils talk of a boating tragedy from 1828 and sing a lament marking the event.
Irish language, song and dance are the order of the day at Ahascragh National School where the class put on a performance for the visiting cameras. Agahscragh is a small village located around 7 miles from Ballinasloe.
The pupils and their teacher Seán Mac Donncha recall a boating tragedy in 1828 when 19 passengers were drowned on the River Corrib. After a singing lesson ,the children sing 'Anach Cuain' from the poem by Antoine Ó Raifteiri.
One pupil dances an old step to much applause. Young Pól O'Broin performs a rendition of the sean nós song 'Sé Fáth Mo Bhuartha'.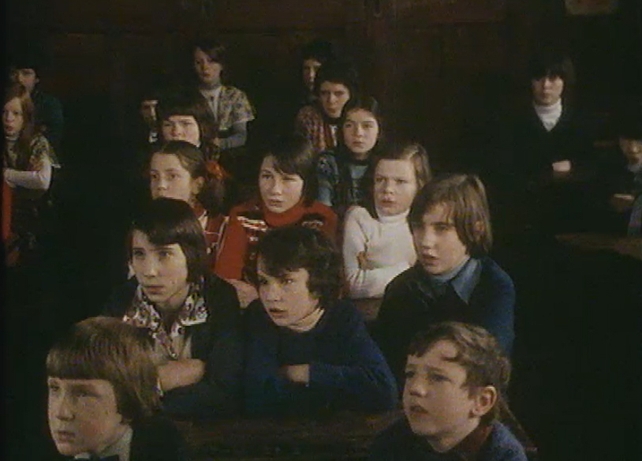 School Children in Ahascragh National School, Galway (1977)
This report for 'Pobal' was broadcast on 10 February 1977.
'Pobal' was an Irish language show launched in 1976 and presented by Breandán Ó hEithir. It went out on Saturday nights. It ran for one season until it was amalgamated with 'Next Stop' and 'Spot On' to create 'PM' in autumn 1977.