A feast of folk music in Clare at the Lisdoonvarna Folk Festival.
Crowds have been thronging to the West Clare town of Lisdoonvarna over the past few days for the Lisdoonvarna Folk Festival.
They've been coming here for the kind of music that West Clare has become identified with for the past few years.
The music itself is staged about two miles from the town on the Atlantic side. Most of the festival goers stay at the campsite next to the stage.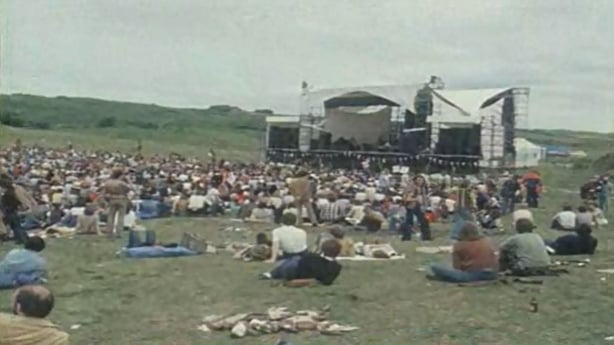 Lisdoonvarna Folk Festival (1979)
The festival aims to get the big names in folk music to perform over the weekend.
This is the second year of the festival but it is already competing with the Cambridge Folk Festival which is the largest folk festival in Britain.
An RTÉ News report broadcast on 15 July 1979.