The culture of drink and the alcohol licensing laws in Ireland.
'Seven Days' investigates the Dublin drinking scene in light of a Bord Fáilte campaign to have restaurants' drinking hours and licences extended. Irishmen spend £1 of every £5 they earn on drink and tobacco, and 40% of all admissions to Dublin mental hospitals are for "alcoholic insanity".
After 12.30pm the city in a sense dies.
The report looks at the social acceptability of alcohol in Ireland and the effect that this has on licensing regulations.
Father Daniel Dargan of the Pioneer Total Abstinence Association argues that the Irish "glorify excessive drinking" stating
We have an over-permissive, over-tolerant, over-indulgent attitude towards excess. We glorify excessive drinking.
Minister for Justice Des O'Malley is concerned that extending drinking hours could lead to "crime and immorality". O'Malley says that he can not see the licensing laws being relaxed in the next twenty years.
Reporter Denis Mitchell comments,
Some say the Irish man uses drink as a substitute for satisfactory sex. Everyone knows the old joke about the Irish queer - the man who prefers women to drink.
A 'Seven Days' report broadcast on 22 December 1970. The reporter is Denis Mitchell.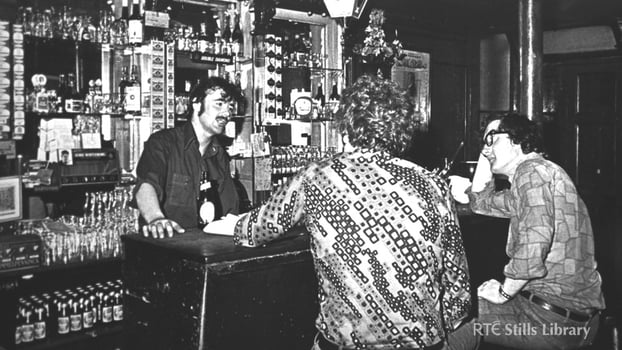 Brazen Head Pub, Dublin (circa 1970s)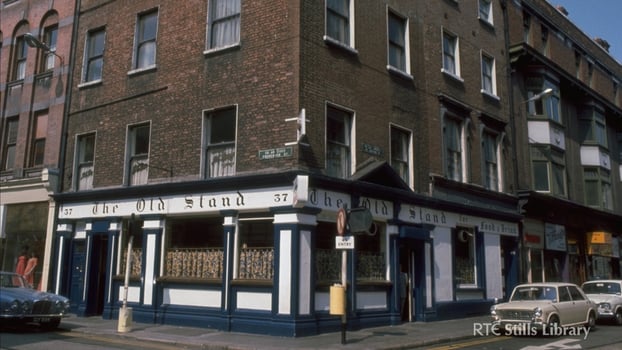 'Old Stand' Pub, Exchequer Street, Dublin (1976)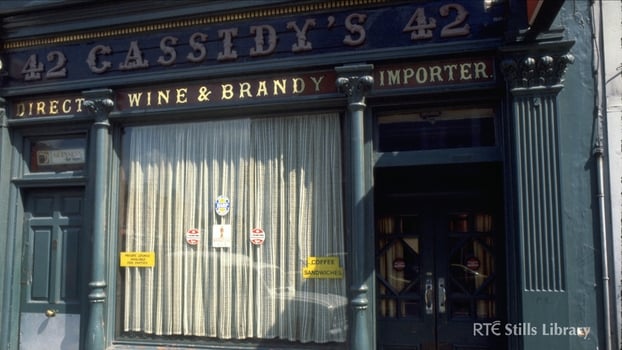 Cassidy's Pub, Camden Street, Dublin (1978)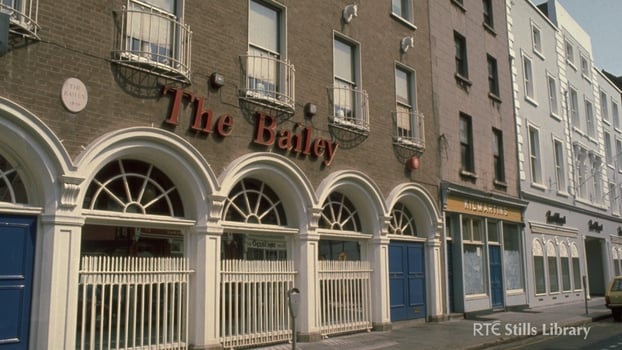 'The Bailey' Pub, Duke Street, Dublin (1976)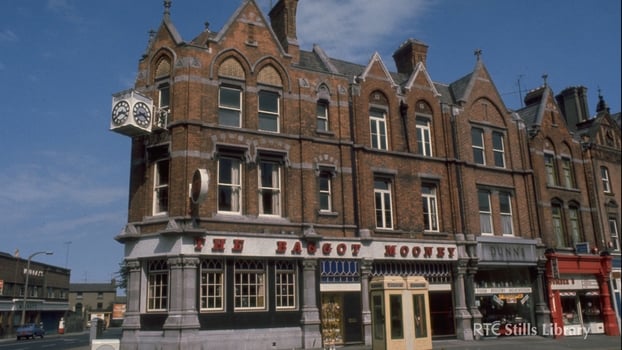 'The Baggot Mooney' Pub, Baggot Street, Dublin (1976)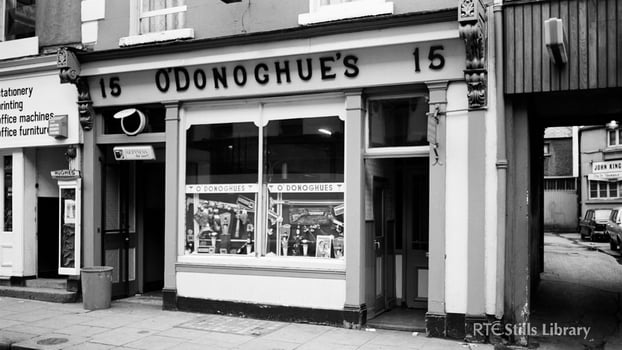 O'Donoghue's Pub, Merrion Row (1972)