Jackie Kennedy Onassis, one of the most celebrated First Ladies of the United States, died on 19 May 1994.
Peter Cluskey reports on the sadness felt by Irish people on her death.
Jackie Kennedy Onassis had not accompanied her husband John F. Kennedy on his famous visit to Ireland in 1963, just months before his assassination. However, four years later in 1967 she visited Ireland with her children Caroline and John and won the hearts of many Irish people.
Apart from being First Lady of the United States, she had a career as a book editor. Caroline had two children with John F. Kennedy, Caroline and John. Following the assassination of John F. Kennedy in 1963, Jackie married Aristotle Onassis.
In this report for RTÉ News on the day following her death Dorothy Tubridy, a friend of the Kennedy family, and Brian Lenihan TD pay tribute to her legacy.
An RTÉ News report by Peter Cluskey broadcast on 20 May 1994.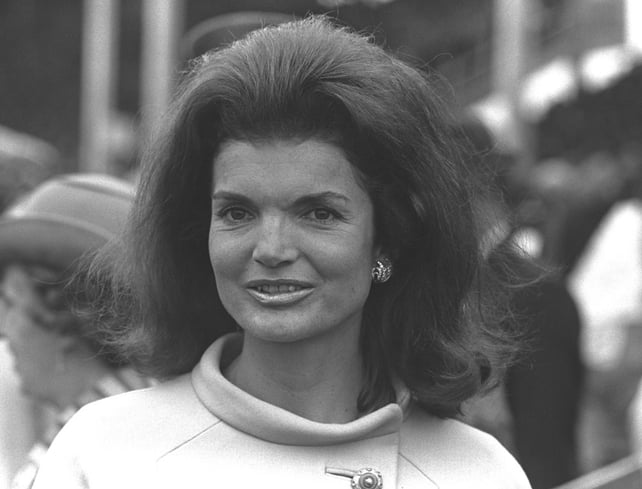 Jackie Kennedy at Irish Sweeps Derby at the Curragh Racecourse, 1967