In 1967 Jacqueline Kennedy was guest of honour at the Irish Sweeps Derby.
Jacqueline Kennedy was on holiday in county Waterford with American friends, Mr. and Mrs. Murray McDonnell. Jacqueline and her friends were the guests of Taoiseach Jack Lynch and his wife Maureen in the presidential box at the Derby.
It is estimated that over 50,000 attended the 1967 Derby, and at least half of those were women who showed up in all their finery many hoping to catch a glimpse of the former first lady of the United States.
Shown here are Jacqueline Kennedy and her party at the Curragh, watching the horses parade before the start of the Derby.
This footage was used as part of an RTÉ News report broadcast on 1 July 1967.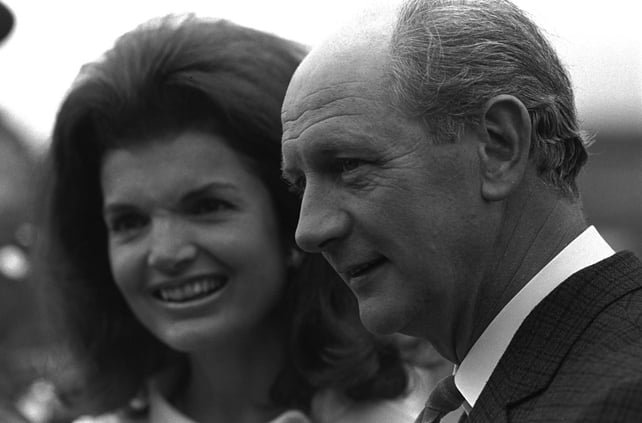 Jacqueline Kennedy and Jack Lynch (1967)