On 14 May 2000 President Mary McAleese officially opened the largest Irish Arts Festival in the United States.
The John F. Kennedy Center for the Performing Arts on the banks of the Potomac River, Washington D.C. was the venue for the opening concert of the festival called 'Island: Arts from Ireland'. The former U.S. Ambassador to Ireland Jean Kennedy Smith was the brainchild behind the festival.
In her opening address Jean Kennedy Smith quotes her brother saying
As the dust of centuries has passed over our cities, we too will be remembered not for victories or defeats in battles or in politics, but for our contribution to the human spirit.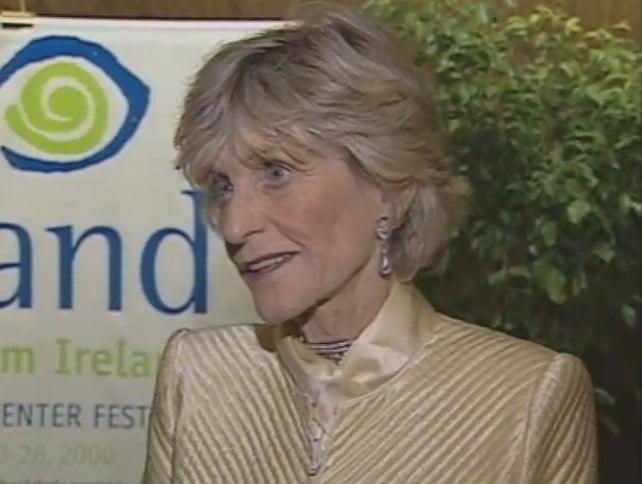 Jean Kennedy Smith (2000)
President McAleese, as guest of honour, joined US Secretary of State Madeleine Albright along with other VIP's for the opening concert on the first day of a five day visit by the President to the United States.
Amongst the performers on the opening night were Riverdance and Donal Lunny. This two week music, drama and poetry festival included some of the leading lights of Irish culture including Seamus Heaney, Jennifer Johnston, Michael Longley, Davey Hammond and Tommy Makem.
An RTÉ News Report by Mark Little broadcast on 14 May 2000.