A June festival sees Galway Bay packed with traditional boats.
It's like old times on Galway Bay.
Traditional sailing boats descended on Spiddal in Galway in 1985 for the annual festival Féile Rásaí na gCurachaí. The livelihood of the boatmen had been hit by the fall in demand for turf on the Aran Islands, and the currachs had been in danger of passing into history. According to reporter Pádraig Ó Catháin, the festival weekend in mid June was like old times in Galway Bay.
Racing teams travelled to Galway from Gaeltachts all over Ireland. 1985 marked the first time that the traditional Kerry naomhóg boat raced alongside the Galway currachs. But despite their prowess on the GAA field, Kerry were beaten on the water by a Connemara crew.
An RTÉ News report from 17 June 1985.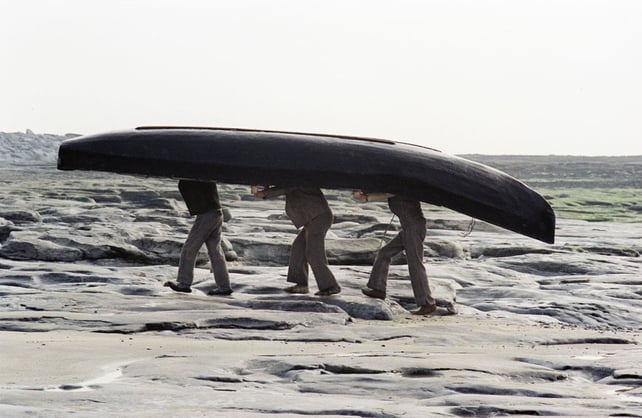 Carrying Currach on Inishmaan (1988)