The RTÉ Radio programme 'Pete Seeger Story' was broadcast in three parts in September 1998.
Pete Seeger recalls about how he came to be blacklisted by the US government and the FBI.
He talks about the song 'We Shall Overcome', which was adapted from the original gospel song "I'll Overcome Someday", by African American composer Charles Albert Tindley. The song is now synonymous with the African American Civil Rights Movement.
The power of the song and the connection it made with people fighting for civil rights extended beyond the US and could be heard at civil rights protests throughout the world. The Northern Ireland civil rights movement of 1968 was no exception.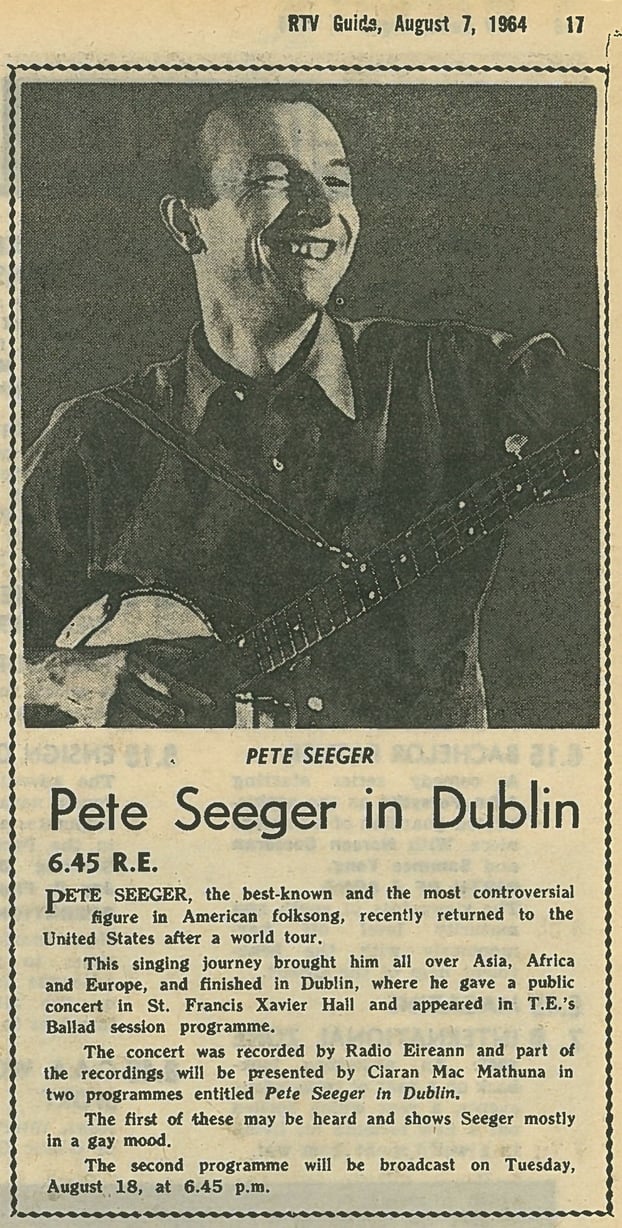 Pete Seeger (RTV Guide, 7 August, 1964, p17)
This episode of 'The Persecution Years' was broadcast on 21 September, 1998.