A cycling enthusiast puts on a display of his bicycle collection in the Phoenix Park, Dublin.
'Aillio' presenter Jimmy Greeley meets bicycle enthusiast Pete Matthews and his son in the Phoenix Park, Dublin. They put on a display of bicycles from Pete's collection, including a Raleigh chopper, a unicycle, a tricycle, a penny farthing and a tandem. Pete talks to Jimmy about the penny farthing, which was made by Singer in 1888. The penny-farthing is designed with curved handlebars to facilitate leg movement and a leaf-spring saddle for extra comfort.
This episode of 'Aillio' was broadcast on 23 December 1972. The presenter is Jimmy Greely.
'Aillio' was a magazine series for children of all ages.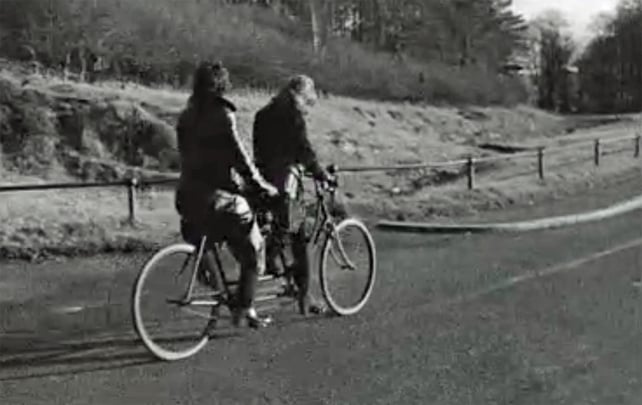 A Bicycle Made for Two (1972)