On 13 September 2009 the Dublin Bike Scheme got underway with 450 bicycles at 40 stations around the city.
This RTÉ News report by Mary Caplin shows the first day of the scheme in Dublin, which had been first proposed by Labour Councillor Andrew Montague back in 2004.
About 150 people including Montague, members of Dublin City Council and representatives from J.C. Decaux, the advertising sponsors of the scheme, showed up at Christchurch for the launch of the scheme.
Plans are now in place to expand east to the docklands and west to Heuston station, adding 58 stations in total and bringing the number of bikes to 1,500.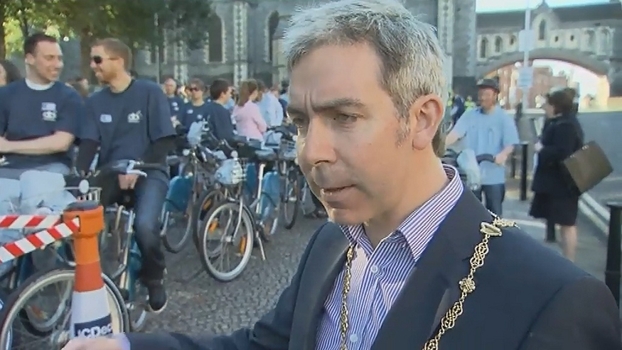 Andrew Montague (2009)