A fine example of neoclassical architecture built in the late eighteenth century the Casino at Marino has been restored.
The Casino was built in the 1760s by James Caulfield the Earl of Charlemont who lived in a nearby mansion. Designed by Sir William Chambers the Casino was a project of pure architectural pleasure.
The Casino is described as a miniature palace.
The state has restored the building to its former glory over a ten year period at a cost of three quarters of a million pounds.
At the official opening of the Casino to the public, Minister for State Joe Bermingham joked that he had thought the Casino was a mysterious gambling den until he learned that the word 'Casino' means little house in Italian.
Also in attendance at the opening was the Lord Mayor of Dublin Michael O'Halloran.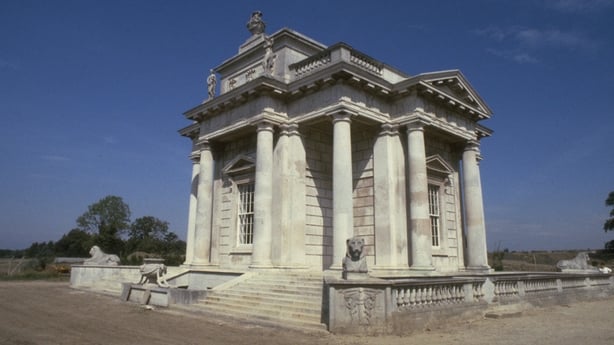 Casino in Marino (1984)
The building is deceptively large and contains three storeys.
The inside is said to be as remarkable as the exterior.
Architect Austin Dunphy provides a description tour of the building says it is similar to some of the great houses of Ireland but on a tiny scale and is full of surprises.
An RTÉ News report broadcast on 6 July 1984. The reporter is Joe O'Brien.