Trinity College Dublin honours ten well known Dubliners.
Among the recipients honoured for their achievements in social and cultural activities were broadcaster Gay Byrne, founder of ALONE Willie Bermingham, Lord Mayor of Dublin Carmencita Hedderman, musician Paddy Maloney, Professor James Dooge of the Royal Irish Academy, former GAA player and coach Kevin Heffernan, Superquinn boss Fergal Quinn, contralto singer Bernadette Greavy, playwright Hugh Leonard and entertainer Maureen Potter.
Ireland's Queen of Pantomime Dr Maureen Potter was very impressed by the use of Latin during the ceremony, while Gay Byrne is anticipating confusion over the meaning of his new title of Dr Gay Byrne.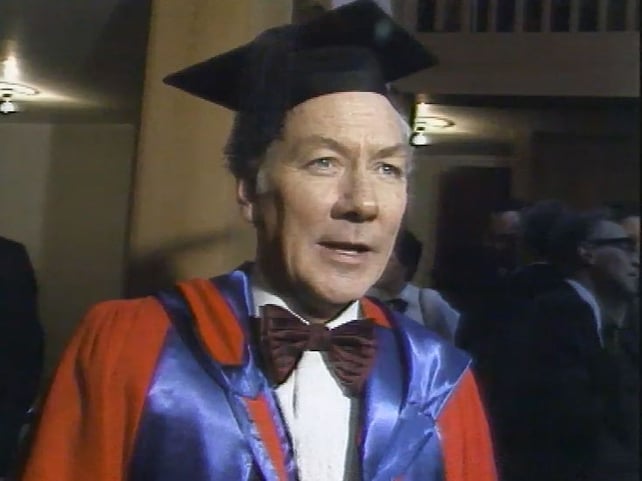 Dr Gay Byrne (1988)
An RTÉ News report broadcast on 3 March 1988. The reporter is Brian O'Connell.