The new Provost of Trinity College Dublin has been inaugurated.
Dr. Thomas Mitchell will take up his duties formally on the first of August. He is the first Catholic Head of TCD since 1689.
The Mayo-born classical scholar, Thomas Noel Mitchell, succeeded Provost Watt and held the position until 2001.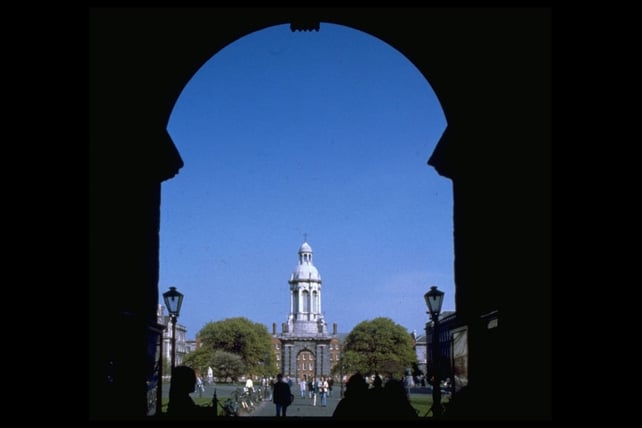 Archway in Trinity College (1989)
Trinity College (Coláiste na Tríonóide) was founded in 1592 and is Ireland's oldest university but Catholics have only been free to attend Trinity College since 1970.
An RTÉ News report by Alasdair Jackson broadcast on 8 July 1991.