On 4 December, 1963 President de Valera attends the formal ceremony to mark the beginning of the construction of a new library at Trinity College, Dublin.
In his address, de Valera congratulates the college authorities and the library building committee on their success.
In June 1961, following an international architectural competition, a design for the library was selected. The winning design was awarded to Austrian-born, British-based architect Paul Koralek. The winning design included seats for almost 500 readers, an exhibition hall, an administration area, and a photography room.
At an estimated cost of £640,000, the new library is being funded by a government grant, a grant from the Trinity trust, and various donations.
The ceremony for the cutting of the first sod on the site of the new library had been originally planned for the 27 November 1963. However, as a mark of respect to the late President Kennedy, who was assassinated on 22 November, the ceremony was postponed until 4 December.
The new library was formally opened on 12 July 1967 by President de Valera in the presence of over 1,500 guests. The building covering 85,500 square feet with a capacity for over 800,000 books, cost almost a million pounds to build.
An RTÉ News report from 4 December 1963.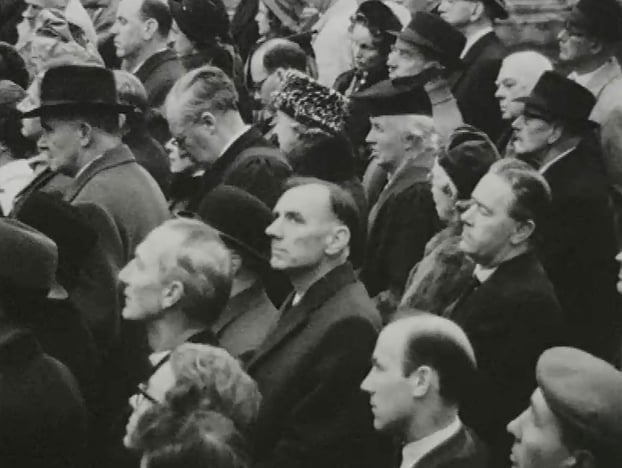 Attendees at Trinity College Library Turning of the Sod (1963)