The first Science Gallery in Ireland has opened at Trinity College in Dublin.
The Science Gallery will host exhibits on all kinds of scientific topics and aims to encourage conversation about science and technology through workshops and events.
The gallery is housed in a new building in the grounds of Trinity College on Dublin's Pearse Street, providing a public facing shop window.
It aims to make this central location a venue where art and science come together.
Michael John Gorman, Director of the Science Gallery, explains that the gallery wants to provide a meeting place for artists, scientists, engineers, designers, and creatives of all kind to explore all kinds of cutting-edge science.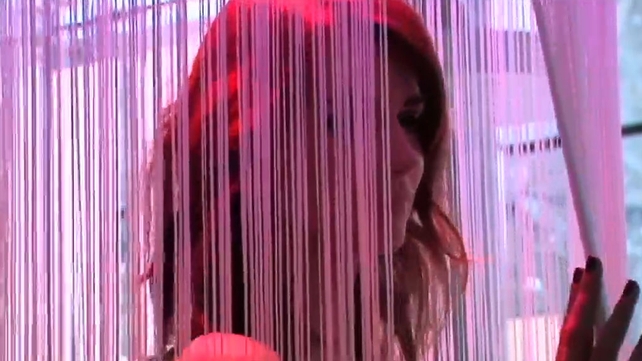 'Lightwave' exhibition at the Science Gallery in Dublin (2008)
The core audience for the gallery are "The Leonardos" aged between 15 and 25, who are described as flexible thinkers, extremely smart, savvy, and able to multi-task. Some of the Leonardos of the future are already engaging with the gallery including Ciaran Kennedy from Skerries Community School and TK from St Joseph's in Fairview, who are taking part in the gallery's mentoring programme where students get to meet scientists and develop their interests in science and technology. Lynn Scarff of the Science Gallery Mentoring Programme says that the work they do should be entertaining. The programme is currently looking for mentors from multiple disciplines.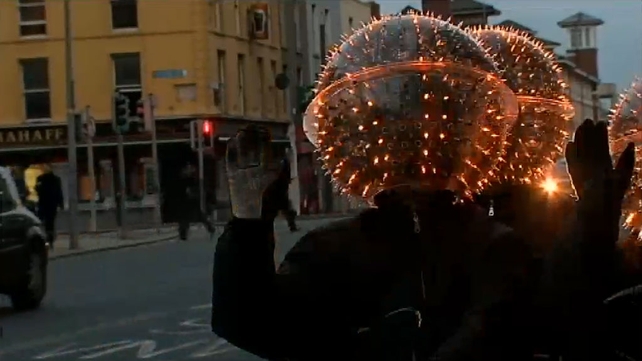 'Lightwave' exhibition at the Science Gallery in Dublin (2008)
Preparations are underway for the gallery's first exhibition called 'Lightwave' bringing together artists and scientists from around the world. One of the exhibits on display is a collaborative project between Dr Peter Gallagher a physicist at Trinity College and a BAFTA-nominated artist Anna Hill examining how light affects humans from two different perspectives. Part of the exhibition includes a representation of the Aurora Borealis.
The gallery hopes to encourage young people to study science subjects and to develop a conversation around science asking questions like
Why are we here?
Is there life out there?
What's the origin of the universe?
This episode of 'Nationwide' was broadcast on 1 February 2008. The reporter is Paul O'Flynn.