Researchers, schoolchildren and members of the public expected to visit the Atoms in Action exhibition at the RDS in Dublin.
Organised by the United States Atomic Energy Commission (USAEC) the exhibition will give researchers in Ireland the chance to use a ten kilowatt nuclear research and training reactor, the first of its kind in Ireland to be used for experimental purposes.
The USAEC has the responsibility for peaceful and military aspects of atomic energy but the exposition focuses solely on the peaceful uses, such as medicine, agriculture and energy.
Ahead of presenting a lecture on 'Peaceful Uses of Atomic Energy' in the RDS, the Chairman of the USAEC and Nobel Prize in Chemistry winner Dr Glenn T Seaborg speaks about the function of the USAEC, and the peaceful use of nuclear power.
Dr Seaborg, led the American team of negotiators to sign the nuclear test ban treaty in Moscow and he believes test ban treaties and non-proliferation treaties are a step in the right direction. He hopes no other nation joins the nuclear club but believes certain nations could easily manufacture nuclear weapons.
Any modern country with the technical or manufacturing capability about equivalent to Sweden or Japan could if they chose produce nuclear weapons in the matter of a few years.
Regarding the use of atomic energy in Ireland, he guesses that
In the case of the use of nuclear power reactors for the generation of electricity that Ireland might be doing this some time in the 1970s.
A 'Newsbeat' report broadcast on 28 September 1966. The reporter is Cathal O'Shannon.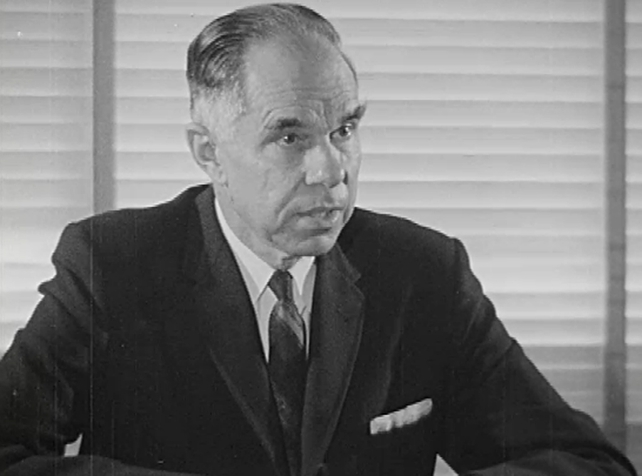 Dr Glenn Seaborg