Five Japanese monks and an American born Buddhist nun hold a religious ceremony at Carnsore Point, County Wexford to protest against nuclear power.
The group are holding the ceremony to highlight the dangers of nuclear power and nuclear war.
One of the monks, Brother Kato, talks to RTÉ News about the reasons for the protest and the Japanese first hand experience of the catastrophic impact that a nuclear bomb can have. Carnsore Point is the proposed site for a nuclear power plant and the group are protesting at the potential dangers of such a development.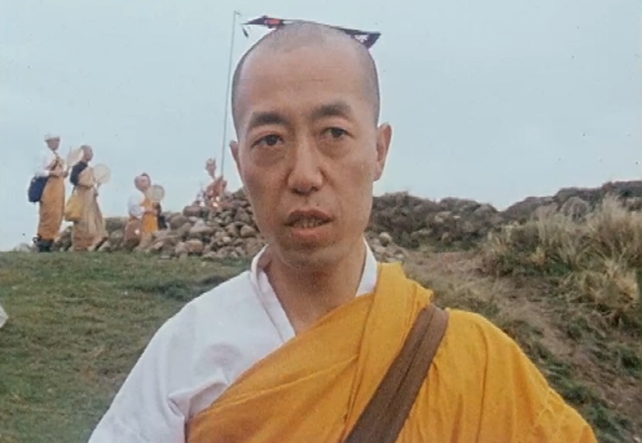 Brother Kato
The ceremony involves chanting and placing flowers and garlands from Hiroshima on the site.
The group will continue on to Dublin and the USA and then on to Tokyo for the International Congress of Religious Workers on Nuclear and General Disarmament.
An RTÉ News report broadcast on 2 October 1980. The reporter is Michael Ryan.