Considering the use of nuclear power to create energy in Ireland.
With a worldwide energy crisis and Ireland heavily reliant on the importation of oil and coal the government looked at the possibility of building a nuclear power station at Carnsore Point.
The most controversial issue.
This Late Late Show special took the form of a pro and anti nuclear expert giving answers to the same ten questions. Then a panel and the studio audience debated the issues.
Dr David Nolan of the Wexford Nuclear Safety Association who is opposed to nuclear power answers the questions first. Dr. Ian McCauley a professor of physics at Trinity College Dublin gives answers to the same questions from a pro nuclear point of view.
This episode of 'The Late Late Show' hosted by Gay Byrne was broadcast on 13 January 1979.
Carnsore Point in Co. Wexford was the proposed location for the construction of a nuclear power station. There was much opposition to the proposal and the plan to introduce nuclear power in Ireland was eventually dropped.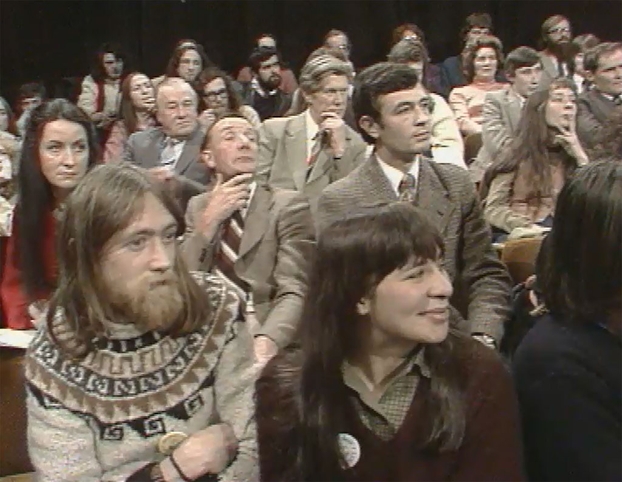 Late Late Show Audience Nuclear Debate 1979