Apple founder Steve Jobs talks to reporter Pat Kenny at the company's Cork plant in 1980.
On 24 January 1984 the first Apple Macintosh computer went on sale. The Apple prided itself on its user-friendly interface, came in a nine inch black and white monitor, accommodated one 3.5 inch floppy disc, and ran the Mac OS 1.0.
Apple has long been synonymous with Ireland and set up a manufacturing plant in Hollyhill Industrial Estate overlooking Cork city. On 25 November 1980 the programme 'Public Account' reported from the Apple plant in Cork, which was being visited by founder Steve Jobs.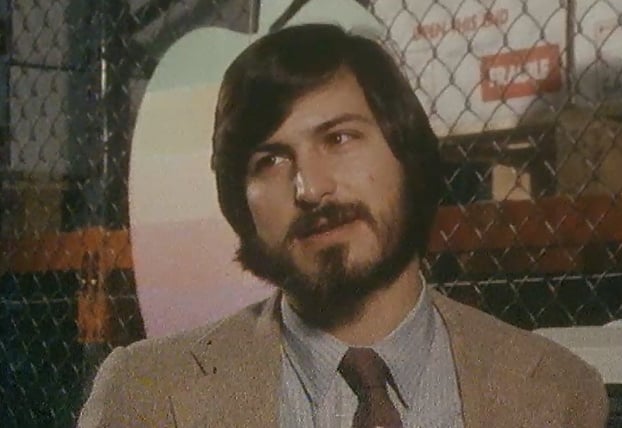 Steve Jobs chats to Pat Kenny at the newly opened Apple plant in Cork (1980)
Steve Jobs talks about the origins of Apple and how they came to set up their manufacturing plant in Cork.
We started off building a computer because we couldn't afford to buy one.
Then all their friends wanted one which gave them the initial market indication that there was a demand for computers. Steve Jobs differentiates Apple computers as more "sophisticated" than other computers. He predicts that computers will be used extensively in the home, in education and in business. When questioned about the usability of the Apple, he says that the computer weighs about 12lbs, so
If you don't like what it's doing, you can throw it out the window.
When the Apple plant opened it was somewhat unconventional in its treatment of its workers operating a "no clock-in" policy opting instead to trust their employees.
This episode of the programme 'Public Account' was broadcast on 26 November 1980. The reporter is Pat Kenny.