Maureen performs her version of 'Convoy' a humourous song looking at what would happen if you mixed a music festival with the public bus service. She is accompanied on the piano by Thelma Ramsey.
The multi-talented entertainer Maureen Potter died at home in Dublin on 7 April 2004. The 79-year-old had been performing since she was a child. Many Dubliners associated Christmas with her annual appearances in the Gaiety Theatre pantomimes. She had her own variety programme on Radio Éireann, 'The Maureen Potter Show' (1960-67) and regularly appeared on RTÉ Television.
This extract is from a special tribute edition of 'The Late Late Show' broadcast on 18 December 1976. Potter's family and friends appeared on the show to celebrate.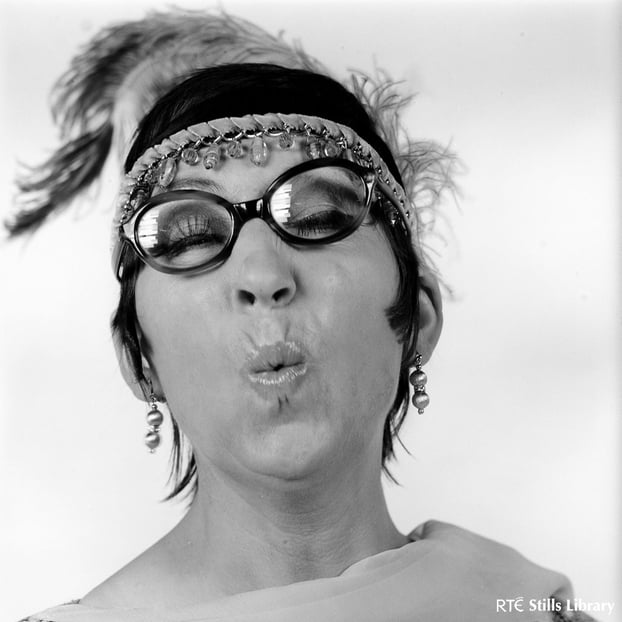 Maureen Potter in a publicity shot for her 1973 RTÉ Television Christmas special 'The Maureen Potter Show'.