Maureen sings her version of 'Convoy' a song that imagines combining a music festival with the public bus service.
The multi-talented entertainer Maureen Potter died at home in Dublin on 7 April 2004. The 79-year-old had been performing since she was a child. Many Dubliners associated Christmas with her annual appearances in the Gaiety Theatre pantomimes. She had her own variety programme on Radio Éireann, 'The Maureen Potter Show' (1960-67) and regularly appeared on RTÉ Television.
This extract is from a special tribute edition of 'The Late Late Show' broadcast on 18 December 1976. Family and friends appeared on the show to celebrate her life and work. Maureen Potter is accompanied on the piano by Thelma Ramsey.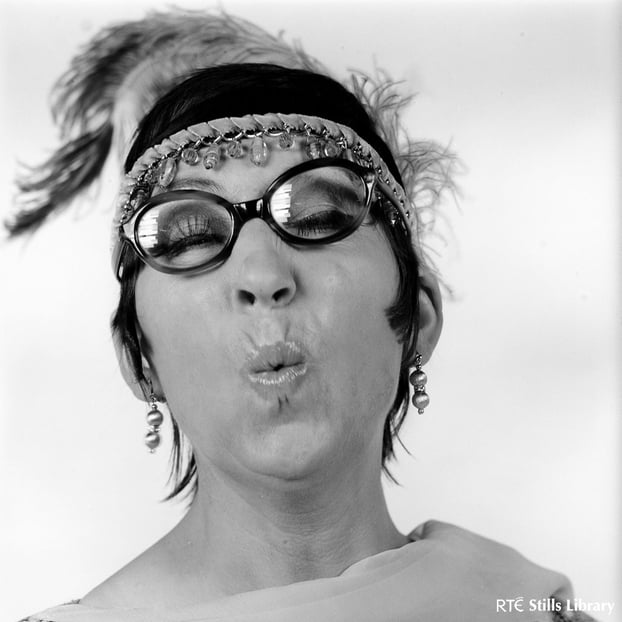 Maureen Potter in a publicity shot for her 1973 RTÉ Television Christmas special 'The Maureen Potter Show'.