Children's panto at An Taibhdhearc, Ireland's National Irish Language Theatre in Galway.
Jim Fahy reports from the Galway Theatre where we see children performing 'Gilín Sneachta' or Snow White, for the Christmas pantomime. An Taibhdhearc has a long tradition of Christmas shows and musicals and this year is no different with over forty Irish speaking children taking part.
Producer Treasa Uí Thiarnáin describes what the audience can expect.
There's song, dance, excitement, music. The costumes are beautiful... It's the place to be this Christmas.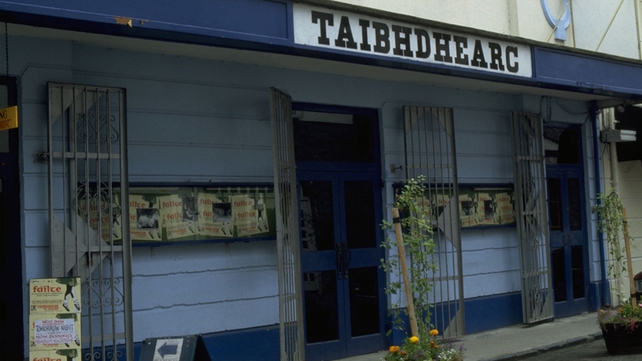 An Taibhdhearc (1985)
An Taibhdhearc was launched in 1928 by Micheál Mac Liammóir and Hilton Edwards, and performs the same role for Irish language theatre as the Abbey Theatre does for the English language. Receiving an annual state grant of £47,000, Sean MacIomhair of the Management Board feels that An Taibhdhearc delivers real value for money in terms of the volume of its output.
An RTÉ News report broadcast on 27 November 1985.