'Ceol an Ghrá' was Ireland's first and only Eurovision entry sung in the Irish language.
'Ceol an Ghrá' sung by Sandie Jones was the winning song at the National Song Contest held at the Cork Opera House broadcast on 13 February 1972.
Sandie Jones went on to represent Ireland at the Eurovision Song Contest which was held in Edinburgh, Scotland, despite Monaco having won the previous year. Monaco was unable to meet the demands of hosting the event and Scotland stepped in.
'Ceol an Ghrá' came in 15th place. The winning song came from Luxembourg celebrating its third win of the competition. The winning song was 'Apres Toi' and was sung by Vicky Leandros.
The clip presented her is taken from the 8th National Song Contest which was hosted by Mike Murphy.
This was the last time that Ireland's Eurovision entry would be performed in the Irish language.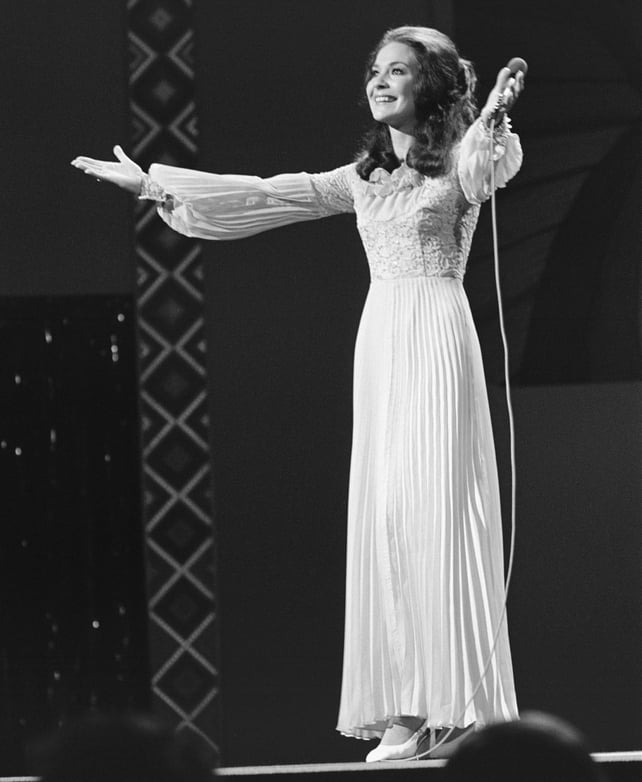 Sandie Jones represents Ireland in Eurovision (1972)