A look at the game of women's rugby in Ireland as TCD take on UCD.
At a rugby game between Trinity College Dublin (TCD) and University College Dublin (UCD) players talk about their love of the game and how the would like to see an Irish international women's rugby team.
Why not? Yeah I think maybe a Triple Crown or something like that. That is probably a far fetched idea at the moment but maybe within a few years.
This episode of 'Tangents' was broadcast 21 March 1973. The reporter is Kevin O'Connor.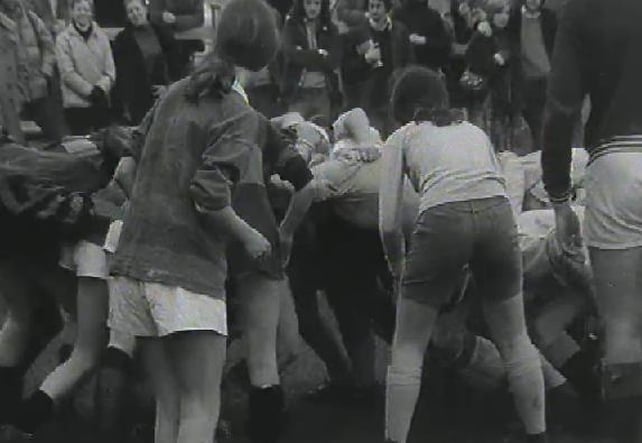 UCD V Trinity College