Irish soldiers depart for the Congo for a tour of duty with the United Nations.
Irish troops from the 38th Battalion prepare to leave Dublin Airport for the Congo on board three US planes bound for Léopoldville (renamed Kinshasa in 1966).
The soldiers are pictured in their Congo uniforms and blue United Nations (UN) berets as they board the planes. Their battalion is identifiable by the distinctive '38th Inf. Batt.' badge on the shoulder of their jackets.
The planes will return to Ireland with over 160 members of the 37th Battalion.
An RTÉ News report broadcast on 10 November 1962.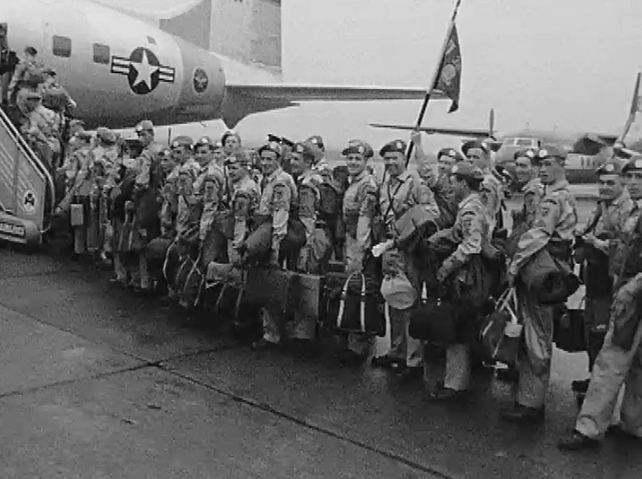 38th Battalion Troops (1962)