Defence Forces cadets get in some target practice at the Curragh camp in County Kildare.
Cadets spend two years in training at Cadet School where they learn the basic skills of being a soldier. The training focuses on the importance of character building, mental discipline and self-reliance.
Cadets are shown here on a firing range where they respond to commands in the Irish language.
This episode of 'Broadsheet' was broadcast on 23 July 1962.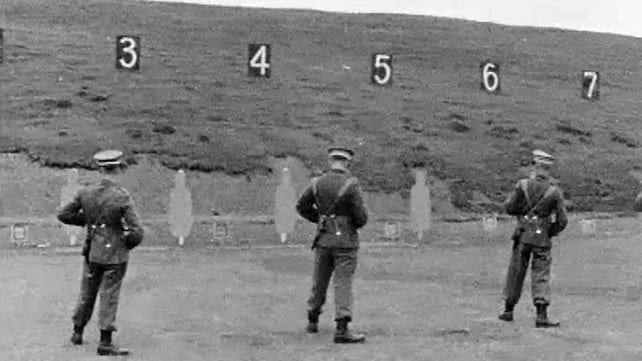 Army Training at the Curragh (1962)
'Broadsheet' was a magazine style, nightly review of people and events introduced by John O'Donoghue and presented by the Broadsheet Unit.