Documents made available to the public by the Irish Military Archives will help our understanding of the period leading up to independence.
170 boxes of documents, photographs and personal accounts of Ireland before independence have been unpacked and made available to the public.
They include witness statements, contemporary documents, photographs and press cuttings which tell the story of the upheaval in the years 1913 to 1921.
The material about the period leading to Irish independence was compiled by the Bureau of Military History, which was established in 1947. The documents include information about the 1916 Rising with about a dozen audio recordings with relatives of the leaders, including Maud Gonne MacBride.
The collection was kept from the public until all those who contributed had died. It has finally been opened up at Cathal Brugha Barracks in Dublin.
Speaking at the opening Taoiseach Bertie Ahern described the collection as a treasure trove of personal memories and reflections of the men and women who nursed the country into existence. The Taoiseach also said that he is now looking for a suitable home for the entire military archive.
Military Archivist Comdt Victor Laing was surprised to discover the level of activity of the Irish Volunteers.
An RTÉ News report broadcast on 11 March 2003. The reporter is Joe O'Brien.
For more on the Military Archives visit www.militaryarchives.ie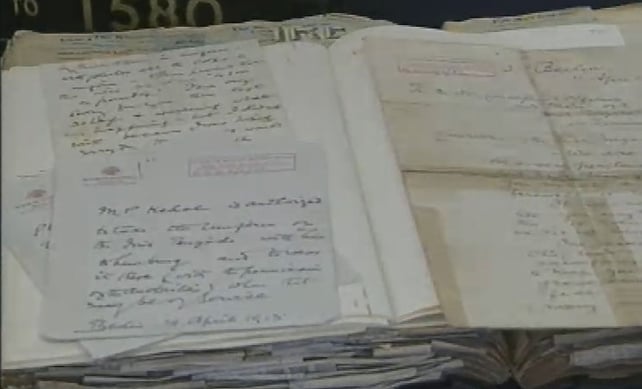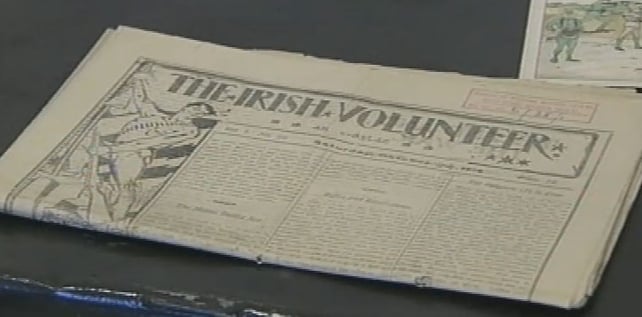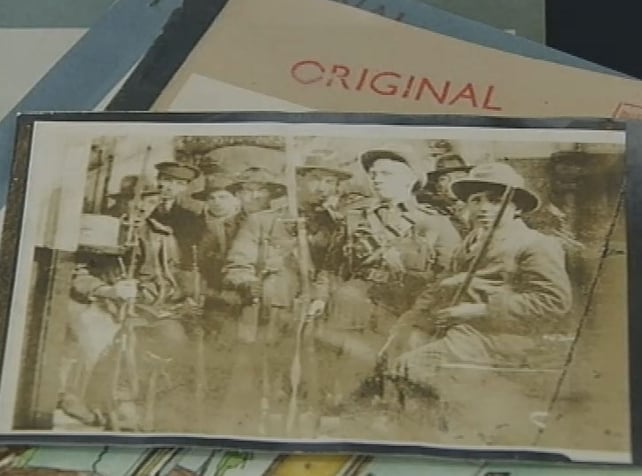 Military Archives (2003)