An interactive map offers powerful accounts from women and men who lived through the Easter Rising in 1916.
RTÉ has made recordings, made for radio and television with women and men who participated in or witnessed the 1916 Rising, available through an interactive map.
Using the website allows you to watch and listen to members of the Irish Volunteers, the Citizen Army, Cumann na mBan, the British army, the Dublin Metropolitan Police and citizens of Dublin. Together they help build a vivid picture of what was happening across the city of Dublin and beyond during Easter 1916.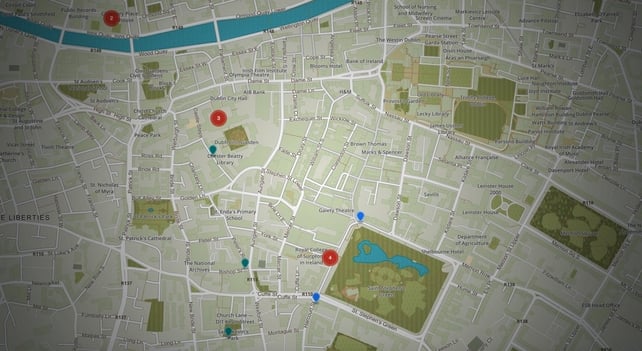 Click on a location, among the streets and buildings where the events unfolded, to see or hear an individual describe an event they took part in or witnessed during the Rising.
Visit: www.rte.ie/1916