'The Late Late Toy Show' looks at an attempt to make the longest Lego model in the world and meets two of the participants.
Enthusiastic Lego makers gathered in the Dun Laoghaire Shopping Centre to try to get the Guinness Book of Records title for the longest Lego model in the world. The model starts with a dragon's head on the ground floor and snakes its way through the mall, terminating at the top of the complex.
An estimated 12,000 people gathered in the mall and were ultimately the reason why the record effort did not succeed, as they got in the way of proceedings.
The resulting model was 800 metres long, falling somewhat short of the record length of 12,000 metres. In spite of the failure to break the record, Lego awarded a prize for the part of that model that was a reproduction of the Empire State Building built by David Enright and Eugene Downes from Rathfarnham in Dublin. Gay Byrne presented the boys with their prize on the 'Late Late Toy Show.'
This 'Late Late Toy Show' was broadcast on 12 December 1981. The presenter is Gay Byrne.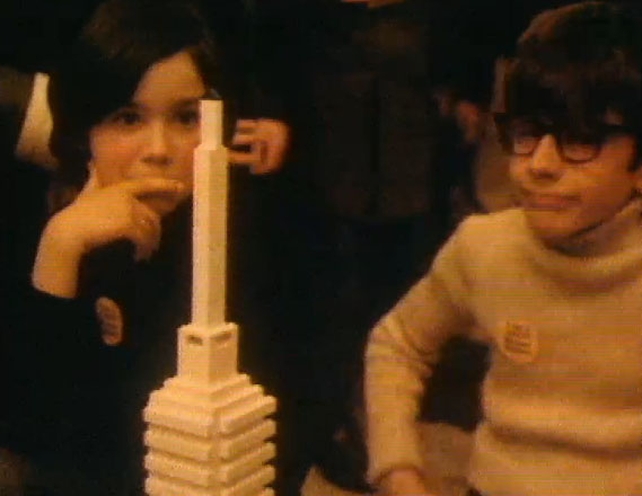 Eugene Downs And David Enright (1981)